The Pearl City Chargers football program is in full swing with the upcoming scrimmage and pre-season schedule as they prepare for their 2016 OIA D2 regular football season.
Scrimmage: Thursday, July 28 at Campbell
JV 4:00pm Varsity 6:00pm
Scrimmage: Saturday, July 30 at Castle
JV 4:00pm Varsity 6:00pm
Pre-Season: Saturday, August 6 at Lahainaluna, Maui
JV 4:30pm Varsity 7:00pm
GO CHARGERS!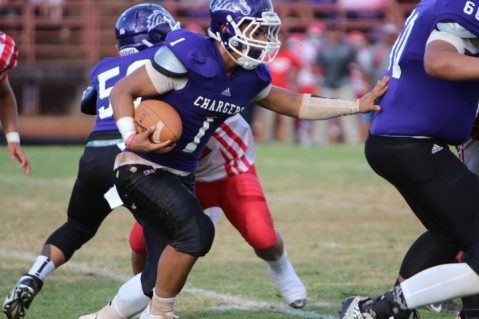 MyPearlCity.com File Photo | barry@mypearlcity.com
Senior power back Joe Maneafaiga returns in 2016 to lead the Chargers potent ground game.