Pacific Southwest Champion, Pearl City Thunder finished runner-up to Mid Atlantic Champion, Mifflin County, Pennsylvania today at the 2016 Babe Ruth 13 year old World Series in Ottumwa, Iowa. Mifflin County defeated the Thunder 5-3 to capture the World Series championship title.
"The people of Ottumwa, Iowa embraced the Thunder as their favorite and their entire community was so gracious and hospitable," said Leina Yamaguchi. "Whoever would have guessed we would end up playing in a small farming country community with acres and acres of corn! What a memorable experience indeed! It was a crazy summer of baseball . . . first winning the State Tournament at CORP, then defeating Tri-Valley, CA in Arizona, then coming in 2nd in the nation!"
Congratulations Thunder! You represented our state and the Pearl City community as true "Ambassadors of Aloha" with honor and all heart in competition and in the new friendships made that will bond your experiences this summer from Pearl City to Ottumwa, Iowa and back. Cherished memories that will last a lifetime.
GO THUNDER!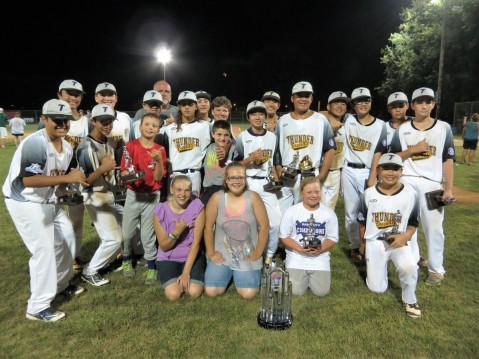 Photo courtesy of Leina Yamaguchi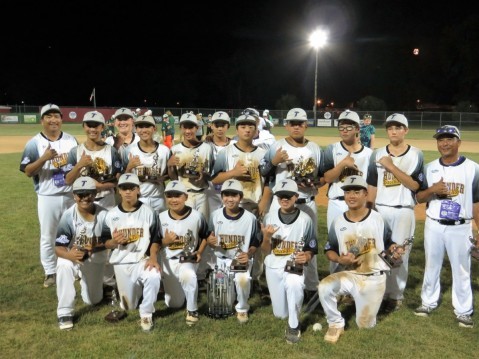 Photo courtesy of Leina Yamaguchi