2016 Miss Jr. Teen Hawaii Arahmae Domingo, a 5th grader at Palisades Elementary School in Pearl City, will be a part of the upcoming Make A Wish Charity Event scheduled for Friday, September 2, 2016 at the Pacific Palisades Recreation Center. The event is a community service project by Arahmae Domingo. Arahmae will also represent Hawaii this November at a National Pageant in Hollywood.
Please see the flyer below for more event information:
Good luck Arahmae in Hollywood!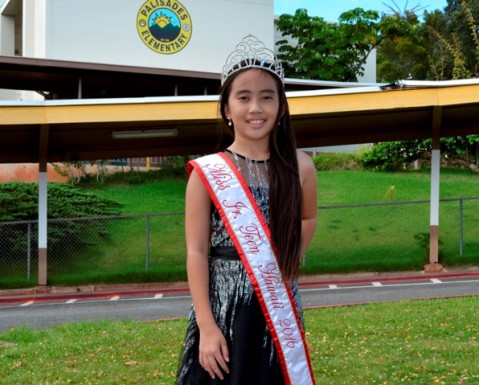 Photo by Kawika Rasa