I would like to say Aloha to former Pearl City High School Vice Principal Gaylen Ramolete who has recently left PCHS and moved on to Kaimuki Middle School. Gaylen will be missed, but is now a part of another great school and administration at Kaimuki Middle School.
I want to thank her for being a friend and I will miss her on the sidelines at Charger games.
Gaylen is pictured below on Saturday, September 10 following the Chargers 21-7 win over Waipahu at Aiea High School. Gaylen is pictured with the PCHS Highest Level Crowd Control Team (only kidding!)
Aloha Gaylen!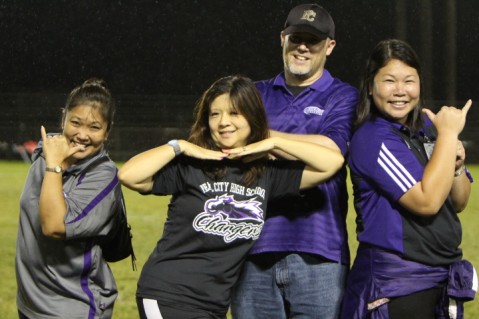 Photo by Barry Villamil | barry@mypearlcity.com