The Pearl City Chargers placed 5th (Girls) and 6th (Boys)in the team competition at the 2016 Oahu Interscholastic Association Varsity Team & Individual Cross Country Championships held on Saturday, October 22, 2016 at Central Oahu Regional Park in Waipio.
Kalaheo's Avery Torres led the Mustangs to the team championship title and also won the individual championship title with a time of 16:46.92. Torres averaged 5:24.9 per mile over the 3.1 mile CORP course.
Radford's Camryn Butz led the Lady Rams in a sweep of both the OIA team and individual cross country championship titles. Butz brought home the individual championship title with a time of 20:53.41 (6:44.4 per mile).
Megumi Takushi was the top Lady Charger runner to cover the tough CORP 3.1 mile course placing second in the individual competition with a time of 21:41.62.
The Chargers head off to compete at the HHSAA State Cross Country Championships scheduled for Saturday, October 29, 2016 at Hawaii Preparatory Academy on the Big Island.
GO CHARGERS!
Pearl City Girls
2. Megumi Takushi 21:41.62
15. Kaila Oshiro 22:58.16
21. Ashley Hwang 23:12.65
24. Caylie Uyema 23:19.55
32. Maya Mendez 23:52.94
37. Sasha Lee 24:09.45
58. Karissa Oda 25:00.04
PCHS Girls 2016 OIA Championship Photo Gallery
http://www.mypearlcity.com/…/lady-chargers-place-5th-2016-o…
Pearl City Boys
16. Riley Cullen 18:54.78
27. Noah Dollente 19:09.74
38. Garrett Cadiz 19:37.10
57. Karin Avitia 20:00.18
58. Noah Bue 20:09.80
82. Saul Saldana 21:28.78
93. Cassen Kikuyama 22:09.17
PCHS Boys 2016 OIA Championship Photo Gallery
http://www.mypearlcity.com/…/chargers-finish-6th-2016-oia-v…
Camryn Butz
Radford
2016 OIA Varsity Girls Team & Individual Cross Country Champion
Team – 1:52:24.21
Individual – 20:53.41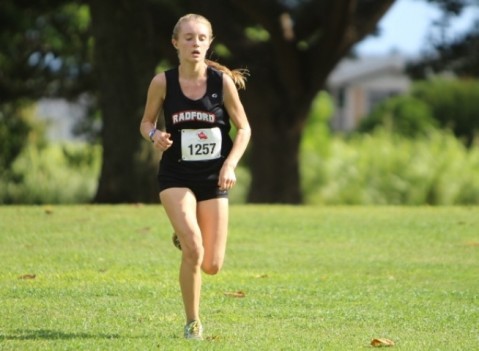 Photo by Barry Villamil | barry@mypearlcity.com
Avery Torres
Kalaheo
2016 OIA Varsity Boys Team & Individual Cross Country Champion
Team – 1:29:55.01
Individual – 16:46.92
Photo by Barry Villamil | barry@mypearlcity.com