Submitted by Hawaiian Electric:
Hawaiian Electric equipment delivery on November 14
A Hawaiian Electric Company contractor will be delivering and installing a large modular trailer at the Waiau Power Plant in Pearl City on Monday, November14, requiring the temporary closure of lanes on Kamehameha Highway.
For the safety of drivers and pedestrians during the delivery and installation, all eastbound lanes of Kamehameha Highway near the power plant entrance will be closed between 10 a.m. and 11 a.m. between Pu'u Poni and Kuleana streets. All eastbound traffic will be redirected onto Puu Poni Street.
Traffic control measures, aided by special-duty police officers, will be used to direct traffic flow on Kamehameha Highway in the area.
Hawaiian Electric wants to advise the public about this work and apologizes for any inconvenience.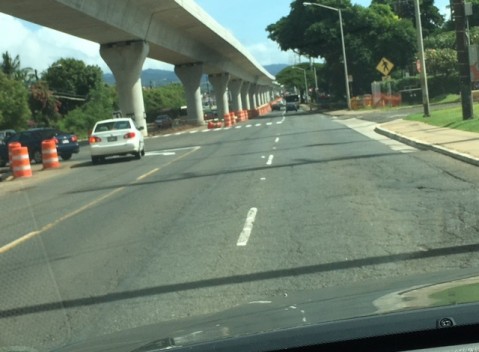 Photo by Barry Villamil | barry@mypearlcity.com