The Palisades Elementary School PTO is presenting the school's 2016 Fall Carnival this Thursday, November 10 from 2:30-6:30PM on the school campus grounds. Thursday's Fall Carnival will feature games, baked goods, foods, an obstacle course, bouncers a reverse dunk booth, and craft vendors.
Proceeds raised will go towards supporting school needs for the 2016-2017 school year.
Palisades Elementary School is located at: 2306 Auhuhu Street, Pearl City, Hawaii 96782.
Parking will be available at Palisades Community Chapel, Palisades Baptist Preschool, and the Hongwanji.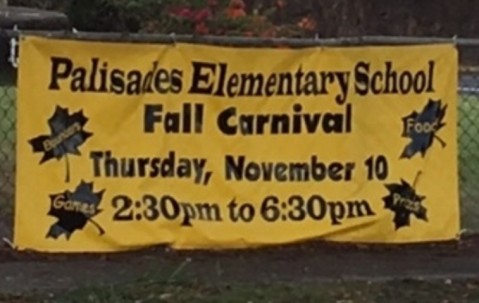 Photo by Barry Villamil | barry@mypearlcity.com