Submitted by Pearl Highlands Center:
Giant Play-in-the Snow Event gives
Kids a Chance to "Own the Snow"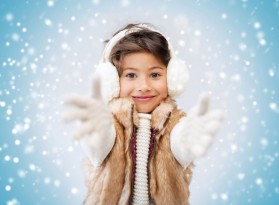 Photo provided by Pearl Highlands Center
Long known for its gigantic "Snow Days in Hawaii Nei" event, Pearl Highlands Center is adding a twist this year, giving one lucky child or group of kids a chance to "Own the Snow."
Scheduled for Saturday, December 10, "Snow Days in Hawai'i Nei" features 50 tons of snow, including 10 tons fresh-blown on site, making it one of Hawaii's largest winter time events. The event is free to the public and also offers skill challenges, activities, musical performances, photos with Santa and appearances by radio celebrities.
The "Own the Snow" contest offers one winner, plus any friends of their choice, to be first on the snow at 10:00 am with five minutes of solo play time on a mountain of fresh snow. The contest is open to kids 16 and under. See PearlHighlands.com for information on how to enter.
Snow Days takes place from 10:00 to 3:00 on Saturday, December 10 on the top level of Pearl Highlands Center in front of Regal Cinema. For more fun, get there by 9:00 am and see a whole mountain of snow delivered.
Located near the intersection of H1 and H2 at 1000 Kamehameha Highway with plenty of parking, Pearl Highlands Center is your convenient stop for the holidays.
For more information, and a chance to "Own the Snow" with 5 minutes of solo time for you and your friends, see "What's Up" at pearlhighlandscenter.com/whats-up.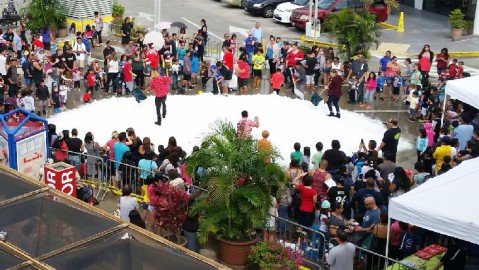 Photo provided by Pearl Highlands Center