The Pearl City Lady Chargers looked impressive after sweeping their way to winning the Oahu Interscholastic Association Girls Varsity Wrestling Dual Championships held at Farrington High School on Friday, January 28.
The Lady Chargers found themselves up against top OIA team competition, but battled through with a total team effort to take down Leilehua, Roosevelt, and Kapolei in that order to capture the championship title.
Next up for the Lady Chargers is the OIA Western Divisional Championships at Radford High School on Friday, February 3 and Saturday, February 4, 2017. The OIA Eastern Divisional Championships will be held on the same dates at Farrington High School.
GO LADY CHARGERS!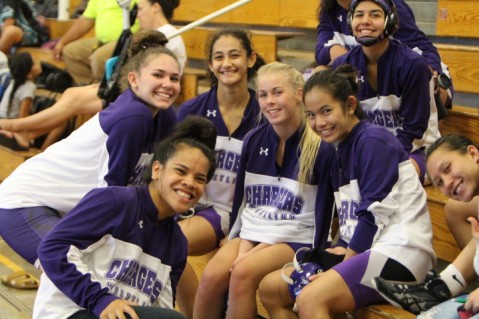 Photo by Barry Villamil | barry@mypearlcity.com