Special Olympics Hawaii
The cool event returns, challenging supporters to take the plunge down Mt. Kilauea

It's no April Fool's joke. Special Olympics Hawai'i's popular Polar Plunge is returning for an eighth year on Saturday, April 1, 2017. The event will take place at Waterfront Plaza on the lawn fronting Ala Moana Boulevard, beginning at 9 a.m. with plunging every hour until noon. Inspired by the popular Disney film "Moana," this year participants can channel their inner demi-god or goddess as they venture 36 feet down and 95 feet across an inflatable slide, before plunging into a sea of ice cold water.

Plunging participants are asked to reach a minimum $100 fundraising goal for each plunge. Those who raise more than $100 can take an additional plunge and those that raise $500 or more can plunge six times. Registration is now open online at www.sohawaii.org.

"This year we wanted to know how far our supporters would go to raise funds and awareness for our athletes with intellectual disabilities," said Tracey Bender, Special Olympics Hawai'i director of development. "With a lineup of free games, activities, and keiki crafts there are even more reasons to come out and spend the day with our Special Olympics Hawai'i 'ohana."

Students of all ages, elementary through college, can also join in the fun and take the plunge for a reduced minimum fundraising goal of $50. The Too Cool for Schools Challenge begins at 9 a.m. and allows students to raise funds with their classmates and represent their school.

Super cool participants can also register as a "Super Plunger" and take the plunge 12 times in six hours. Super Plungers pledge to raise a minimum of $1,000 and will receive a special prize package, VIP treatment and meals throughout the day. The Super Plunge begins at 7 a.m. and will conclude at 1 p.m.

Awards will be given to the Polar Plunging individual and team who raise the most funds. All participants will receive a plunge t-shirt and can earn other incentive gifts.

Polar Plunges are regularly held across the Northeastern and Midwestern states, where participants jump into frozen lakes or ponds to help raise funds for nonprofits. Since 2008 Special Olympics Hawai'i's Polar Plunge has helped raise $ 360,207 for local athletes.

Special Olympics Hawai'i provides year-round sports programs for athletes free of charge. All funds raised through the Polar Plunge will directly support the programs and cover the costs of facility rentals, equipment, food, lodging, and transportation at the State Games held three times a year.

For more information on Special Olympics Hawai'i's Polar Plunge or to sign up, please contact 808-695-3533 or visit www.sohawaii.org. Also, follow Special Olympics Hawai'i on Twitter at www.twitter.com/sohawaii, on Facebook at www.facebook.com/SpecialOlympicsHawaii, and on Instagram at www.instagram.com/sohawaii.

About Special Olympics Hawai'i
Special Olympics unleashes the human spirit through the transformative power and joy of sports every day in Hawai'i. Through work in sports, health education and community building, Special Olympics is addressing inactivity, injustice, intolerance and social isolation by encouraging and empowering people with intellectual disabilities which leads to a more welcoming and inclusive society.
Founded in 1968 by Eunice Kennedy Shriver, Special Olympics Hawai'i has grown from a handful of athletes to more than 5,000 participants across the state. With the support of more than 9,600 coaches and volunteers, Special Olympics is able to deliver 10 Olympic-type sports and more than 45 competitions throughout the year. There is never a fee for any athlete or family to participate in Special Olympics programs. For more information on Special Olympics Hawai'i, please visit www.sohawaii.org.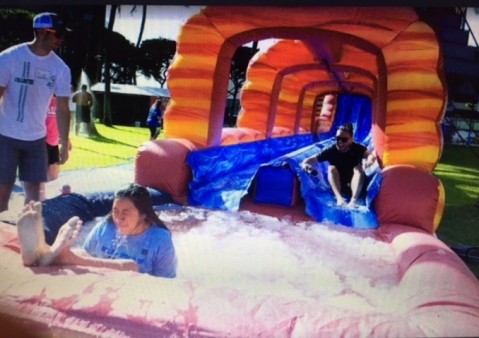 Photo credit Special Olympics Hawaii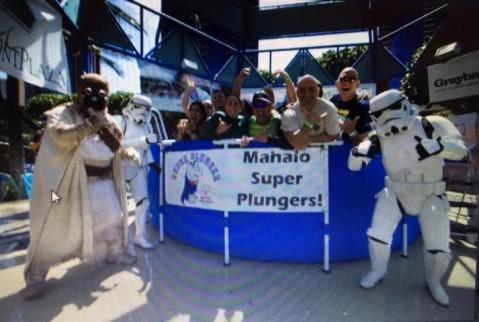 Photo credit Special Olympics Hawaii
Photo credit Special Olympics Hawaii