By Kekoa Manner

Valentine's Day has come and gone. . and with all that LOVE in the air, our mother, Makua Leilani, has challenged us to do a Valentine's Day community service project . We created Project Aloha for the children of Kapi'olani.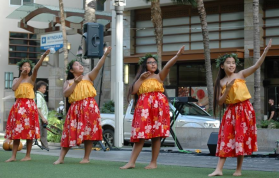 Photo credit: Kawika Rasa
Within a week before Valentine's Day, my mom's after school Aloha Craft Club students from Palisades Elementary, Carly, Khiena, and Kylie and Kindergarten Teacher, Ms. Lim handmade Ring Toss games. My sister, Kamalanimalie, put them together with the goodies she was able to gather (thanks to many bags of recycles from my mom's co-worker Mrs. Kato and Uncle Tom) and stuffed 40 containers with the help of our niece Chrysta-Lynn and Special Events Coordinator, Torri Ishida of Kapi'olani for the children there.
I wanted to be part of this special Valentine's Day project too and stuffed 12 backpacks with school supplies. We presented these gifts at Kapi'olani the morning of Valentine's Eve the day after my mom's Aloha Hula group were invited by executive producer of Brown Bags to Stardom, Johnny Kai, to perform in Waikiki with other local talents. Aloha Hula were the first to perform and surprisingly were asked to perform again at end of the show. The crowd really enjoyed their performance.
It's been a very busy and awesome week filled with ALOHA for us all.
Thank you,
Kekoaokalani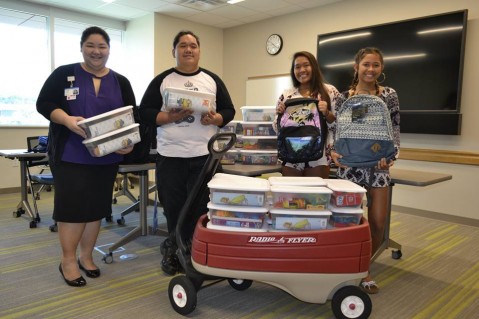 Photo credit: Kawika Rasa
Photo credit: Kawika Rasa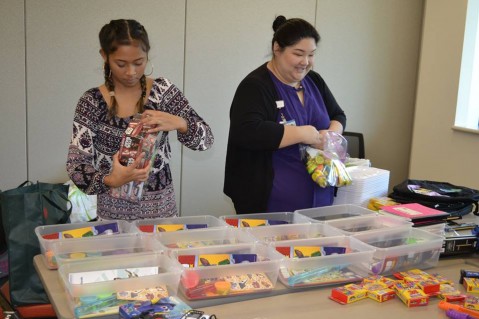 Photo credit: Kawika Rasa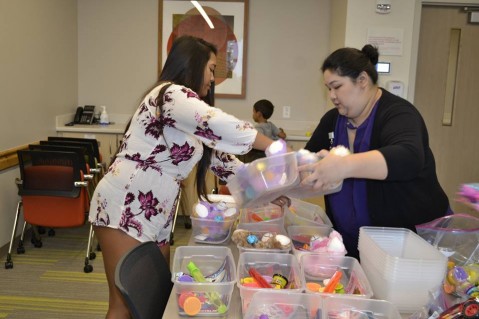 Photo credit: Kawika Rasa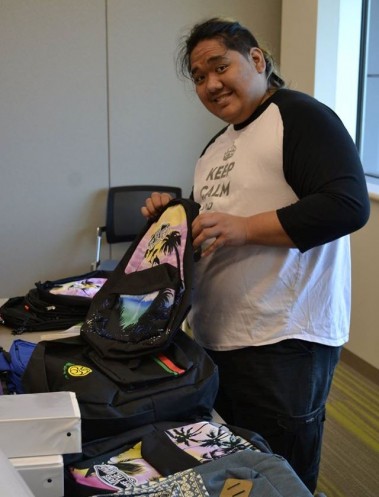 Photo credit: Kawika Rasa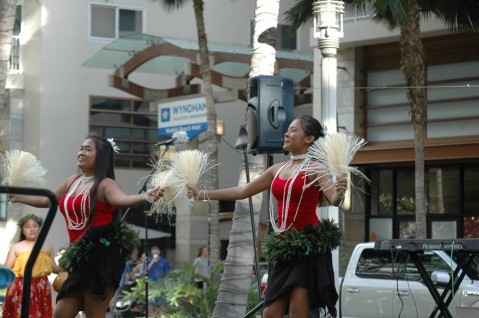 Photo credit: Kawika Rasa