The organization also announces the promotion of Tracey Bender to director of development


Special Olympics Hawai'i announced today three new team members. The nonprofit welcomes Adrienne Sylva as development assistant, Neal Hickey as development coordinator and Zena Arbitrario as finance and office manager. Additionally, Tracey Bender has been promoted to director of development.
"We are excited to welcome Adrienne, Neal and Zena into our Special Olympics ohana and strongly believe they will accomplish great things for our organization and athletes," said Nancy Bottelo, Special Olympics Hawai'i president and CEO.. "Tracey has already demonstrated her talents as development manager and I am personally excited to see her excel in this new role."
In her new role as director of development for Special Olympics Hawai'i,
Tracey Bender
will lead all fundraising initiatives including annual special events, fundraising campaigns and managing sponsor relations.
Also joining Special Olympics Hawai'i as finance and office manager is Zena Arbitrario. Arbitrario is a seasoned accounting professional with more than 15 years of experience in her field.
Adrienne Sylva joins Special Olympics Hawai'i as a development assistant. Sylva, will directly support the development team with fundraising and campaign initiatives as well as be responsible for creating promotional and website materials.
As development coordinator Neal Hickey will be responsible for coordinating, promoting and marketing all special events and fundraising efforts. He joins Special Olympics Hawai'i with a background in nonprofit work, including four years working with Special Olympics Ireland.
For more information on Special Olympics Hawai'i, please contact 808-943-8808 or visit www.specialolympicshawaii.org. You can also follow Special Olympics Hawai'i on Twitter, www.twitter.com/sohawaii, on Facebook at www.facebook.com/SpecialOlympicsHawaii, and on Instagram at www.instagram.com/SOHawaii.
About Special Olympics Hawai'i
Special Olympics unleashes the human spirit through the transformative power and joy of sports every day in Hawai'i. Through work in sports, health education and community building, Special Olympics is addressing inactivity, injustice, intolerance and social isolation by encouraging and empowering people with intellectual disabilities which leads to a more welcoming and inclusive society.
Founded in 1968 by Eunice Kennedy Shriver, Special Olympics Hawai'i has grown from a handful of athletes to more than 5,000 participants across the state. With the support of more than 9,600 coaches and volunteers, Special Olympics is able to deliver 10 Olympic-type sports and more than 45 competitions throughout the year. There is never a fee for any athlete or family to participate in Special Olympics programs. For more information on Special Olympics Hawai'i, please visit www.sohawaii.org.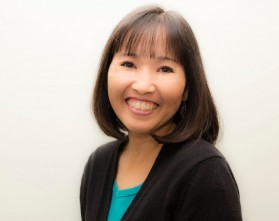 Tracey Bender, SOH Director of Development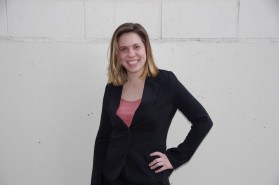 Adrienne Sylva, SOH Development Assistant
Zena Arbitrario, SOH Finance and Office Manager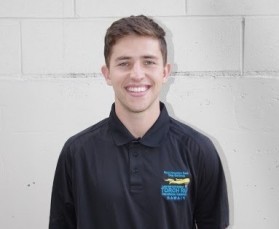 Neal Hickey, SOH Development Coordinator