Second Saturday @ Garden, 3/11/17, 830 -1130 am. Organic Pest Management (OPM) for the Home Gardener 9:00-10:30AM in the classroom by UH Master Gardener. Call to pre-register 453-6050, $5 at the door. Other activities during the day will feature hands-on activities by FCE ladies, vermiculture Q&A, Pearl City Bonsai Club Q&A, Honolulu Rose Society Q&A, Medicinal Hui Q&A, Oahu Master Gardener Q&A, mini-plant sale, and annual rose sale.
Second Saturday at the Urban Garden Center is located at 955 Kamehameha Highway, Pearl City, Hawaii 96782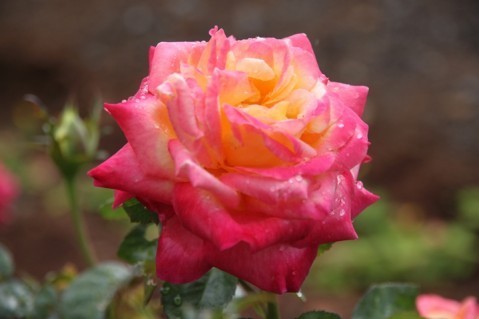 Photo by Barry Villamil | barry@mypearlcity.com
The Honolulu Rose Sociiety will have beautiful roses for sale on Saturday

at the Urban Garden Center's Second Saturday at the Garden in Pearl City.