OIA GOLF
Monday, April 3
@ Barbers Point GC
11:30am
OIA BOYS VOLLEYBALL
Tuesday, April 4
vs. Mililani
JV – 5:30pm
V – 7:00pm
OIA WEST BASEBALL
Tuesday, April 4
@ Mililani
3:00pm
OIA WEST TENNIS – TEAM SEMIFINALS
Wednesday, April 5
@ CORP
Time – TBA
OIA WEST SOFTBALL
Thursday, April 6
vs. Kapolei
3:00pm
OIA BOYS VOLLEYBALL
Thursday, April 6
@ Nanakuli
JV – 5:30pm
V – 7:00pm
OIA JV WEST TRACK
Friday, April 7
@ PCHS
3:00pm
OIA WEST BASEBALL
Friday, April 7
@ Aiea
3:00pm

OIA TENNIS CHAMPIONSHIPS
Saturday, April 8
@ CORP
2:00pm
OIA JUDO
Saturday, April 8
@ Mililani
2:00pm
VARSITY WEST TRACK
Saturday, April 8
@ Radford
3:00pm
GO CHARGERS!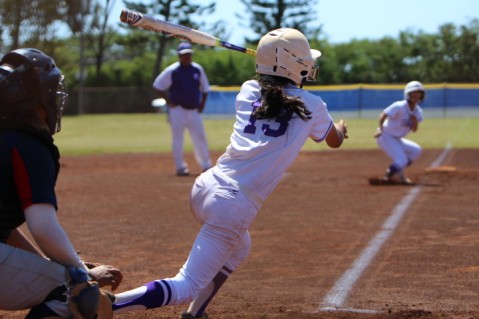 Mypearlcity.com File Photo | barry@mypearlcity.com
The Lady Chargers are coming off a dramatic 4-3 loss to Leilehua on Saturday

and will be looking to get back in the win column as they host Kapolei (2-6) on

Thursday, Aprill 6 at Pearl City High School. The Lady Chargers defeated the

Lady Hurricanes 9-3 (8 innings)) on Saturday, March 11 at Kapolei High School.

GO LADY CHARGERS!