Mililani swept Pearl City 25-21, 25-18 on Tuesday at Pearl City High School to remain unbeaten at 8-0 in Oahu Interscholastic Association Western Division I boys varsity volleyball. Pearl City dropped to 2-6 in league play.
Sila Fuiava led Mililani with 12 kills and 1 ace. Nathaniel Johnson 6 kills, 1 ace; Samuel Palompo 3 kills; Chance Guillermo 2 kills, 2 aces; Andrew Villadares 2 kills; Brandon Rabang 1 kill.
Zion Tupuola-Fetui led Pearl City with 8 kills. Jeremiah Taamu 4 kills; Cameron Reimer 1 kill; Johathan Gaopoa-Bell 1 kill.
Pearl City also bid Aloha to seniors Brody Padilla AND Terrance Taimanao and Brody Padilla as they played in their last regular season home match of their Charger volleyball careers.
ALOHA BRODY & TERRANCE!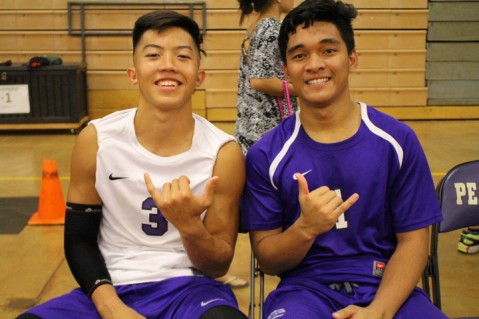 Photo by Barry Villamil | barry@mypearlcity.com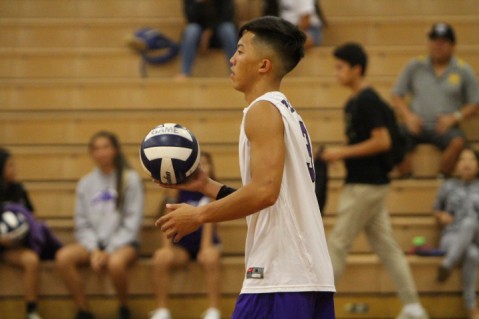 Photo by Barry Villamil | barry@mypearlcity.com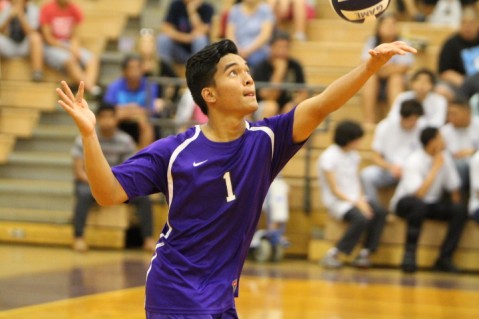 Photo by Barry Villamil | barry@mypearlcity.com