I would like to extend a very special congratulations to Jackie and Jennie Fuamatu for their awesome performances on Saturday while capturing 2017 HHSAA Atlas Insurance Agency Girls Individual State Judo Championship titles. Jackie repeated at 154 lbs. while sister Jennie won her first champonsip title at 220 lbs.
Congratulations also goes out to her teammates, coaches, supporters and especially the Fuamatu ohana!
CONGRATULATIONS JACKIE & JENNIE!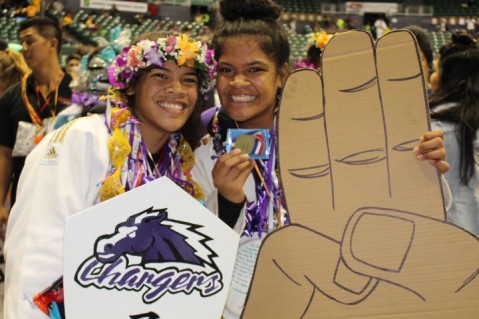 Photo by Barry Villamil | barry@mypearlcity.com