Pearl City High School held their Class of 2017 Commencement Exercises on Saturday, May 20, 2017 at Aloha Stadium.
Mr. Brian Tsutsui served as Master of Ceremonies. Alexis Oshiro sang our National Anthem "Star Spangled Banner', while Ava Dysarz sang our State Anthem "Hawai'i Pono'i". Both graduating seniors did a wonderful job while leading their class and those in attendance.
PCHS Principal Mr. Joseph Halfmann recognized the many accomplishments from the class of 2017 during his Principal's address and wished the graduating seniors all the best in the future.
Class of 2017 President Damien Tabilin gave an emotional and heartfelt speech to his classmates, teachers, administrators, and family and friends during his Class President Address.
Fifteen, Class of 2017 Valedictorians gave inspirational speeches filled with gratitude for the opportunity to attend and thrive academically and through their involvement in extracurricular activities while living and representing the school motto, "Excellence with Honor".
PCHS Class of 2017 Valedictorians
Riley Yoshihara, Zoe Sano, Chastyne Grace Dolor, Kori Muranaka, Ryan Watanabe, Michele Fujita, Darcy Tokunaga, Sophia Kim, Alex Yamada, Kira Dolan, Karlee Kawasaki, Kyra Ikeda, Damien Tabilin, Taylor Shae Mackinaw, Ariana Dolan
Congratulations to the amazing PCHS Class of 2017!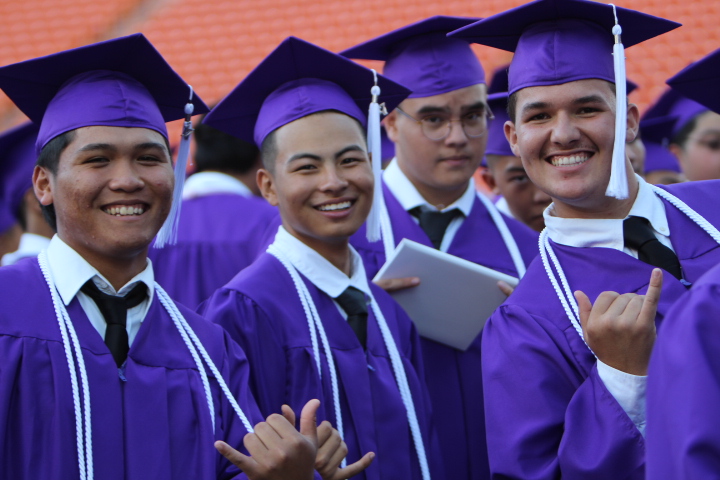 Photo by Barry Villamil | barry@mypearlcity.com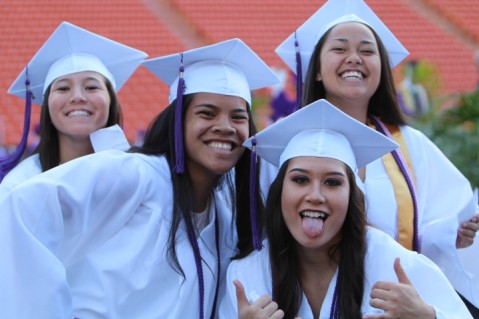 Photo by Barry Villamil | barry@mypearlcity.com