Congratulations to Pearl City who captured the 2017 Hawaii Little League Majors District 7 Championship on Monday after defeating Waipio 9-7 at Central Oahu Regional Park in Waipio.
Pearl City entered Monday's championship game with a 2-0 tournament record and two chances to win the championship. Waipio entered the game at 2-1 in the double elimination formatted championship tournament.
Pearl City and Waipio split Monday's championship doubleheader with Waipio winning game one 2-0 behind the arm of Ethan Nakamura. The Waipio win forced a winner-take-all game two for the championship. Eli Oshiro got the start for Pearl City while Ethan Waikiki got the start for Waipio.
Pearl City was sitting on a 6-2 lead entering the top of the third inning before Waipio rallied for five runs on five hits highlighted by a 2 RBI double by Tyler Young and 2-run homerun by Kody Hayashi that put Waipio in front 7-6.
Zarin Poopaa tied the game with a solo homerun bomb over the left field fence in the bottom of the fourth inning. Pearl City took the lead in the bottom of the fifth inning scoring two runs on a 2 RBI single by Drew Boyles that gave Pearl City a 9-7 lead.
Zechariah Takahashi came into the game in relief of starter Eli Oshiro in the top of the fifth inning and shut down the Waipio battery by striking out five batters in final two innings
Congratulations to Pearl City Manager Alex Oshiro, his coaching staff, Coach Takase and Coach Boyles, and all the awesome Pearl City supporters!
Also congratulations to runner-up Waipio for a hard fought, well played championship tournament!
Pearl City heads off to the state championship tournament scheduled for July 21-26 at Puuiki Park in Waialua.
GO PEARL CITY!
PEARL CITY

2017 HAWAII LITTLE LEAGUE MAJORS DISTRICT 7
CHAMPIONS
Drew Boyles, Bishop Foumai, Shaine Fujii, Asher Kwon, Eli Manivong-Roque
Jaeden Mitsuyoshi, Dylan Momohara, Eli Oshiro, Jake Oshiro
Zarin Poopaa, Zechariah Takahashi, Aiden Takase, Blaine Tsue, Kennadie Tsue
Manager – Alex Oshiro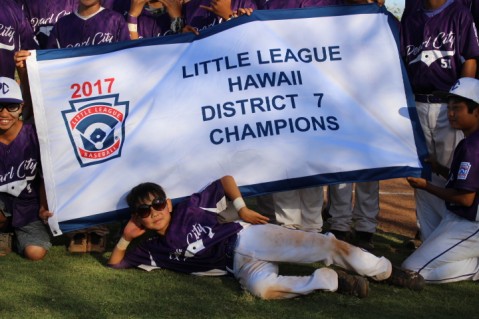 Photo by Barry Villamil | barry@mypearlcity.com
TOO COOL!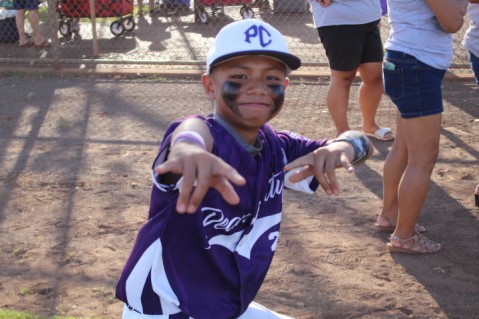 Photo by Barry Villamil | barry@mypearlcity.com
AURIGHT!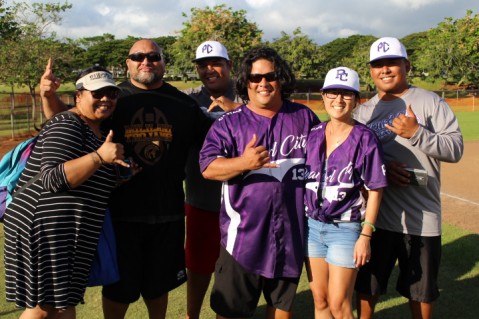 Photo by Barry Villamil | barry@mypearlcity.com
Congratulations to the awesome Pearl City Championship Ohana!