Pearl City advanced to Monday's 2017 Hawaii Little League Senior State Championship title game at 12noon due to a forfeit by Honolulu in today's game against PC. Honolulu did not have enough players to play the game. Monday's championship opponent depends on tonight's winner out of the losers bracket.
Pearl City (2-0) will have two chances to win the state championship title on Monday in the double elimination format tournament.
Thanks to Andrew Iwane for the update from Hilo
!
GO PC!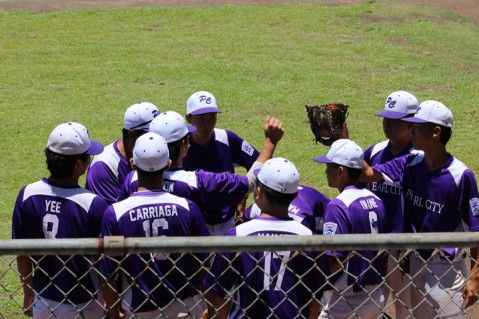 Photo by Andrew Iwane