Four Pearl City Complex Schools benefited today from the generosity and partnership between the Pearl City Community Association and The Plaza Assisted Living at Pearl City. Lehua Elementary, Pearl City Elementary, Waiau Elementary, and Highlands Intermediate received brand new school supplies that were donated by Marisa Kesaji, Interim Administrator at The Plaza at Pearl City. Pearl City Community Association President Jits Fujimura and PCCA Board Member Patti Rabacal made the deliveries this morning to the schools administration offices.
"Thank you to Marisa who donated all the school supplies that were delivered to the Pearl City Complex Schools today," said PCCA President Fujimura.
Today's school supply donation is a proud and positive example of how the community and local businesses can come together to form bonding partnerships that directly benefit our Pearl City Complex students and their schools while addressing their needs.
Mahalo to the Pearl City Community Association and The Plaza at Pearl City for providing our very deserving Pearl City students with the opportunity to fill their back packs with much needed school supplies to start the new school year.
LEHUA ELEMENTARY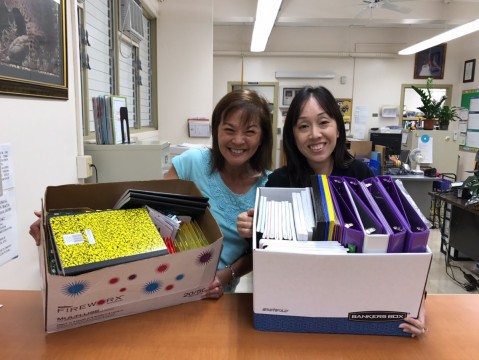 Photo by Jits Fujimura
PEARL CITY ELEMENTARY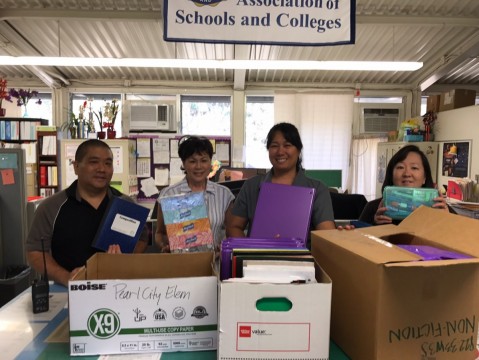 Photo by Jits Fujimura
WAIAU ELEMENTARY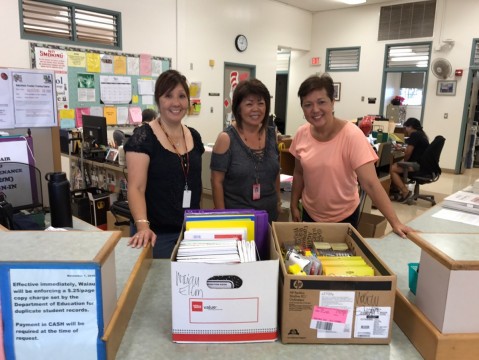 Photo by Jits Fujimura