Congratulations to the Pearl City Lady Chargers for winning the 2017 Oahu Interscholastic Association Girls Varsity Cross Country Team Championship on Saturdayat Central Oahu Re gional Park in Waipio.
The Lady Chargers finished the 3 mile course in 1:53:08.09 (Average-22:37.62)
Leilehua High School finished runner-up at 1:53:46.24 (Average-22.45.25)
Moanalua High School senior Brooklyn Allen won the individual championship with a time of 20:42.35 (Average 6:40.8 )
Congratulations to Lady Chargers Head Coach Todd Nishida and his coaching staff for guiding the Lady Chargers to the OIA CHAMPIONSHIP!
The 2017 OIA Cross Country Champion Lady Chargers will travel to the island of Kauai to compete at the 2017 Honolulu Marathon / HHSAA Cross Country Championships on Saturday, October 28, 2017 at Island School Kauai Community College.
GO LADY CHARGERS!
Lady Chargers Place/Average/Finish
3) Megumi Takushi 6:52.5 21:18.75
7) Ashley Hwang 7:00.0 21:41.73
15) Sasha Lee 7:16.2 22:31.96
23) Kaila Oshiro 7:33.2 23.24.89
38) Kyrra Ogawa 7:48.0 24:10,76
55) Tiffany Noda 7:56.6 24.37.34
60) Caylie Uyema 7:59.1 24:45.13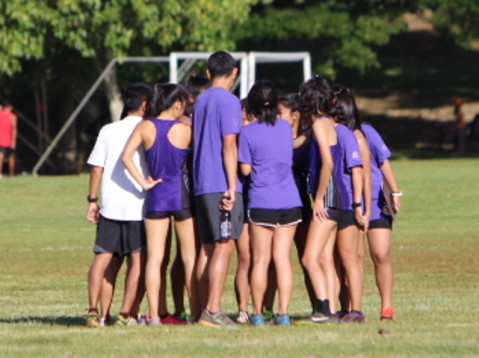 Photo by Barry Villamil | barry@mypearlcity.com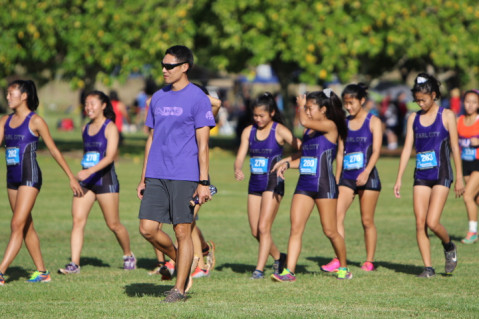 Photo by Barry Villamil | barry@mypearlcity.com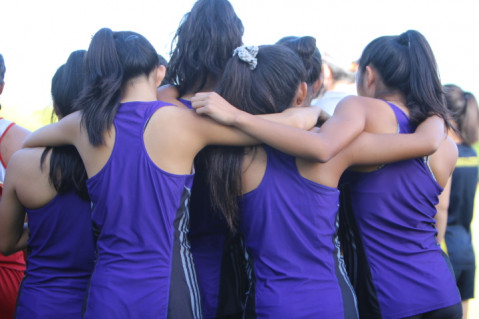 Photo by Barry Villamil | barry@mypearlcity.com
MEGUMI TAKUSHI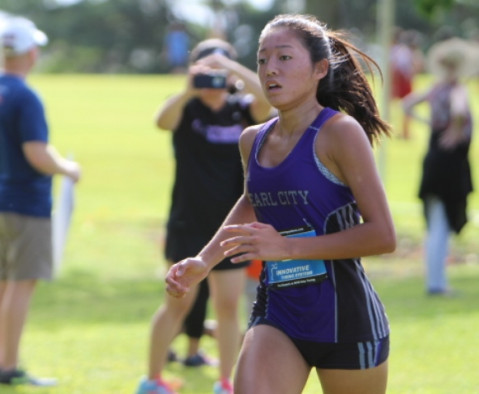 Photo by Barry Villamil | barry@mypearlcity.com
ASHLEY HWANG
Photo by Barry Villamil | barry@mypearlcity.com
SASHA LEE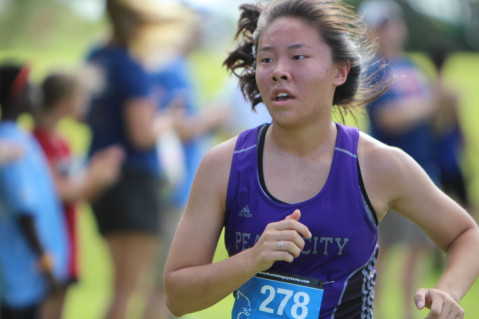 Photo by Barry Villamil | barry@mypearlcity.com
KAILA OSHIRO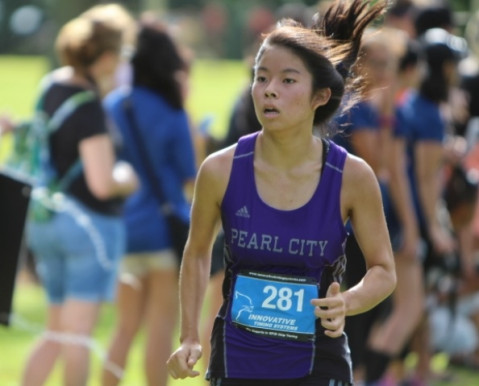 Photo by Barry Villamil | barry@mypearlcity.com
KYRRA OGAWA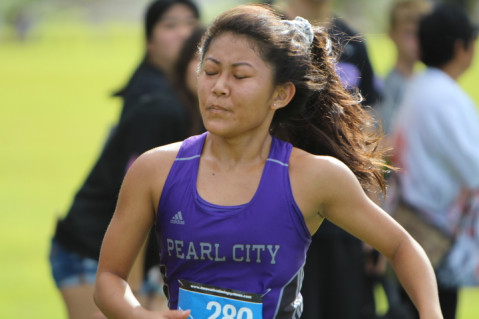 Photo by Barry Villamil | barry@mypearlcity.com
TIFFANY NODA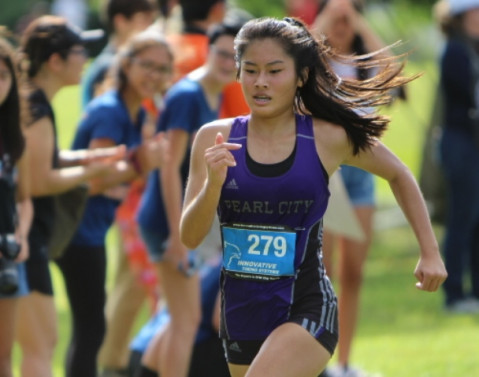 Photo by Barry Villamil | barry@mypearlcity.com
CAYLIE UYEMA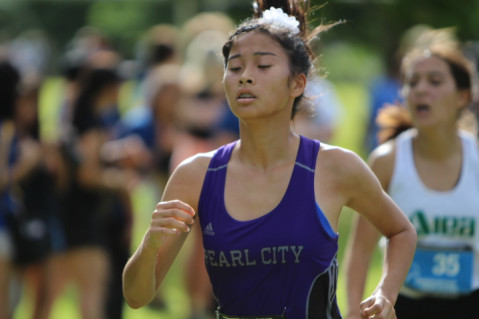 Photo by Barry Villamil | barry@mypearlcity.com