Written by Kekoa Manner
I just wanted to share and send a big mahalo once again to Kupuna Lee (Parade Chairperson) for allowing my mom's school, Palisades Elementary and her hula group, Aloha Hula, to participate in this years 71st Annual Aloha Festivals Parade He Lei Aloha Ke Keiki-"Children Are Our Garland of Love". Kupuna Lee, we honor you and thank you for your hard work, planning, and dedication you have put into this parade. You are a true lady of ALOHA!
I would like to congratulate both Kumu Remular of Pearl City Elementary School and my mom, Makua Leilani of Palisades Elementary School for receiving a plaque for Outstanding Efforts for the parade that was presented to them by Kupuna Lee during their Hawaiian Studies workshop held in Kapolei yesterday. (The presentation was a surprise to both Kumu Remular and my mom.) They both worked hard to gather children, parents,and staff members from their schools to be part of the parade as banner holders, decorate a vehicle, and marchers in a short period of time. These 2 are very dedicated to their students and their school.
Good job everyone for representing our Pearl City Community well!
Kekoa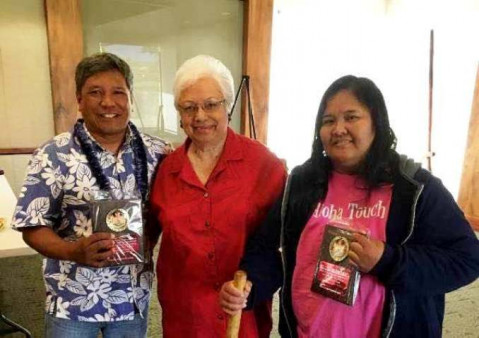 Photo by Kekoa Manner

Pictured from L-R: Kumu Remular, Kupuna Lee, and Makua Leilani.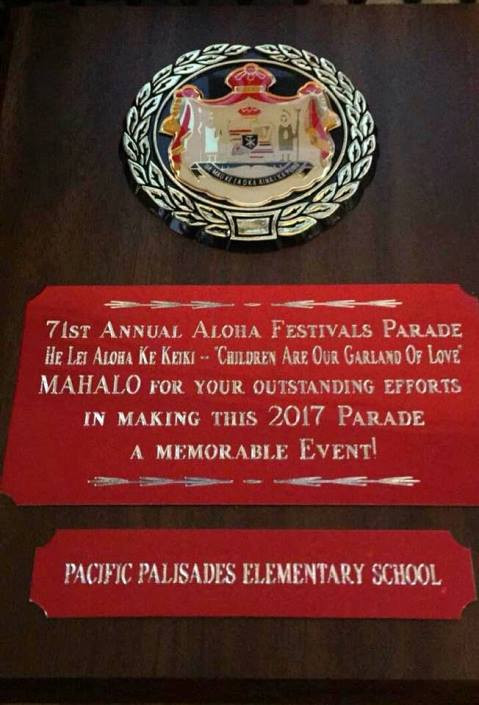 Photo by Kumu Remular