From Yumi Suzuki, Co-Chair, Pearl City High School Project Grad
PCHS Project Graduation is selling tickets for BBQ (Huli Huli) Chicken and Maki Sushi to be picked up at the PCHS Craft Fair.
Ticket pre-sales are for Chicken $12.00/whole and Maki Sushi $7.00/roll. Mini-Bentos will also be available for $5.00 at the Craft Fair. Tickets will ensure you will get Chicken and Maki Sushi. In the past, we've run out at the Craft Fair.
Your support of Project Grad will help the Class of 2018 Seniors enjoy a safe and fun graduation night!
Pick up is at PCHS Craft Fair (cafeteria) on Sunday, Nov. 19, 2017, 9:00 a.m. to 1:00 p.m.
To order or for more information please email pchsprojgrad2018@gmail.com or call/text Laura at 372-4723.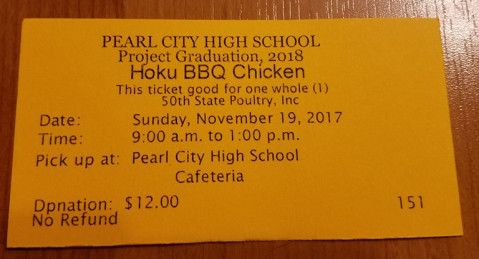 Photo courtesy of Yumi Suzuki
PCHS Project Grad Chicken and Sushi Fundraiser Pick-up will
be held at the Pearl City High School Craft Fair inside the school
cafeteria on Sunday, November 19, 2017 from 9:00am-1:00pm.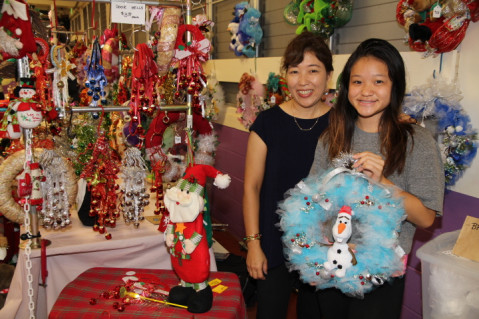 MyPearlCity.com File Photo | barry@mypearlcity.com