Pride, Honor, Bravery, Loyalty, and Sacrifice, spoken words that truly define our American Veterans. Today, Americans across our country and around the world open their hearts with prayer and gratitude for their service that secured our freedom, safety, and American way of life.
The American dream lives on because of the Men and Women of the United States Armed Forces who served side by side, on and off battlefield with unselfish duty to their country. The souls of our departed American Warriors who have passed on are forever free in Heaven. They will live on forever with Honor and Respect for those who Honor, Respect, and Appreciate the symbol of our Freedom, the American Flag.
My father taught me from a very young age to always respect our flag in all its glory, with my hand on my heart. I am respectfully grateful for my father's service to his country where he retired after 21 years in the United States Marine Corps. He is a veteran of the battlefield in both the Korean War and Vietnam War. I remember vividly his retirement ceremony in 1972 at Camp Smith, on Oahu. Our family was gathered around the post flag pole while his commanding officer read my father's accomplishments and honors as a decorated Marine. It was a very proud moment and image of a man who truly loved the Marine Corps and everything it represented and stood for, as well as an extreme love for his country, and especially his family.
On our way home that day, my father shared a moment regarding the overwhelming feeling of pride and security as his platoon came upon the vision of the American Flag flying proudly over the base while coming off the battlefield by air or on foot. It instilled in me from that moment, to today, to always truly respect our flag and everything it stands for while honoring those Veterans who served, and for those who paid the ultimate sacrifice for our freedom.
God bless our American Veterans, and keep safe our Armed Forces serving in harm's way around the world.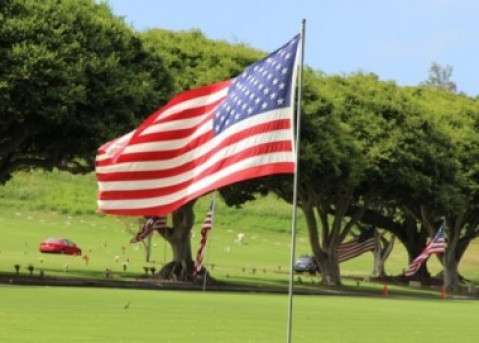 MyPearlCity.com File Photo | barry@mypearlcity.com