Mahalo to all the volunteers from the community, and Rotary International District 5000 clubs who joined Duane Kurisu and his aio staff to help paint the interiors and wash down construction dust on the floors of the newly constructed homes at Kahauiki Village located on Nimitz Highway in Kalihi this past Saturday.
Volunteers worked in two shifts and will continue to come out on Saturday's through December until all 150 homes have been painted, floors washed, and appliances moved in with the help of the volunteers.
With every stroke of a paint brush, and as clean water washed away the dust, the units glistened and took one step closer to becoming a reality for a homeless family. When completed, Kahauiki Village will be home to 629 adults and children.
If you, or your organization is interested in helping out, please email me at: barry@mypearlcity.com and I will forward your contact information to the volunteer project coordinator.
Thanks!
*Mr. Kurisu is also the owner of the Pearl City Shopping Center and MyPearlCity.com.
.
Mahalo Volunteers!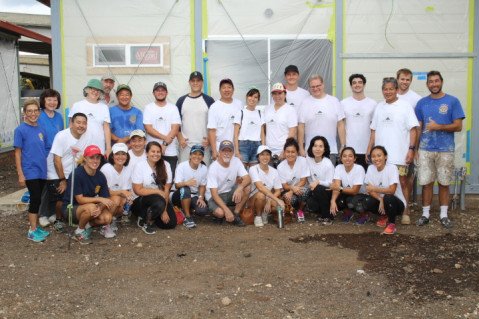 Photo by Barry Villamil | barry@mypearlcity.com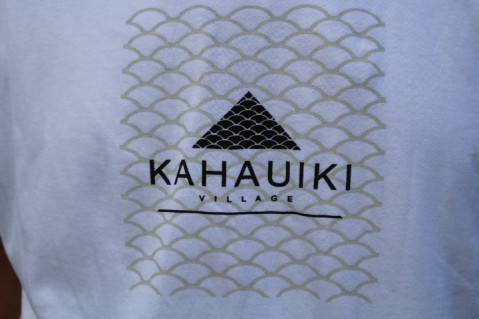 Photo by Barry Villamil | barry@mypearlcity.com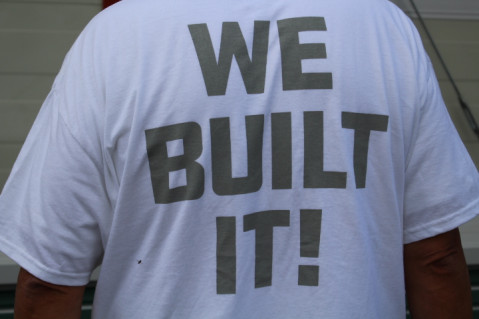 Photo by Barry Villamil | barry@mypearlcity.com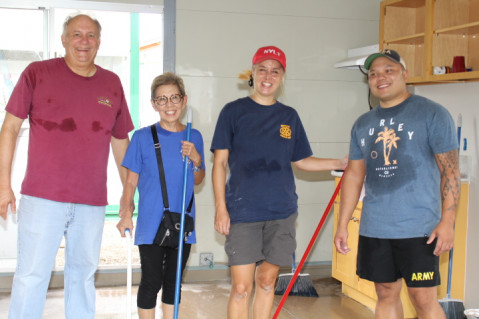 Photo by Barry Villamil | barry@mypearlcity.com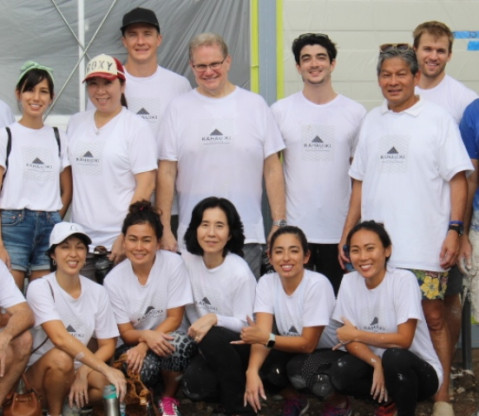 Photo by Barry Villamil | barry@mypearlcity.com
Photo by Barry Villamil | barry@mypearlcity.com