Mahalo to University of Hawaii Rainbow Warrior Head Baseball Coach Mike Trapasso, wife Cathy and the Rainbow Warrior coaches and players who volunteered their time Saturday morning to help prep the new homes being constructed at Kahauiki Village that will soon be home to a good percentage of Oahu's homeless families.
The Rainbow Warriors helped wipe down the walls and mop the floors of several of the homes interiors, as well as move and clear the property grounds of construction materials and rubbish.
Coach Trapasso leads another terrific group of young men who are very dedicated and involved in their community with projects such as Kahauiki Village. They set an example, and raise the bar in giving back to those in need in the community while representing themselves, the University of Hawaii, and Rainbow Warrior Baseball Program.
Also, a huge mahalo to Cathy Trapasso who once again braved the wind and rain to lend a hand in support of Kahauiki Village and all the families that will soon call it home.
GO BOWS!
Kahauiki Village is being planned and constructed under the leadership, vision, and guidance of aio President and CEO Duane Kurisu who is also the owner of the Pearl City Shopping Center.
Kahauiki Village is located on Nimitz Highway in Kalihi and is planning to open the first 30 of 150 homes to families by Christmas Day.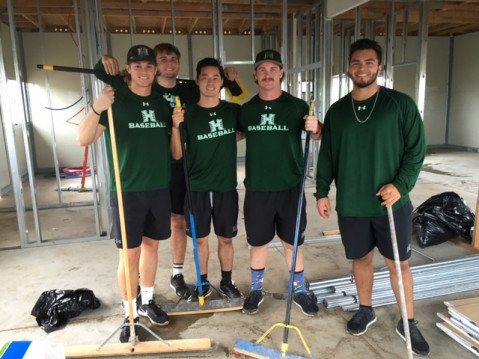 Photo by Barry Villamil | barry@mypearlcity.com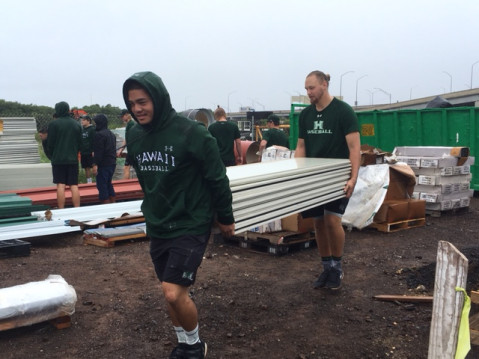 Photo by Mary Villamil
Photo by Mary Villamil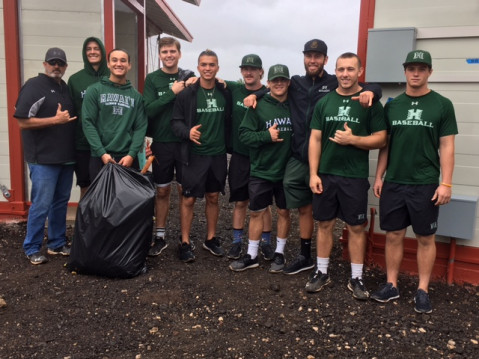 Photo by Barry Villamil | barry@mypearlcity.com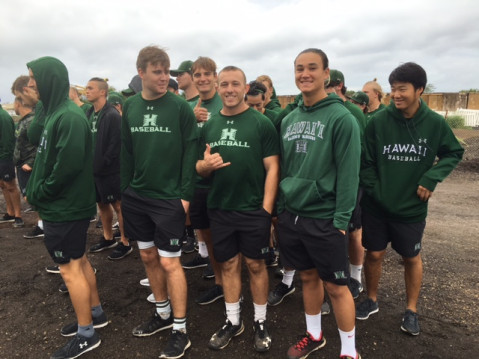 Photo by Barry Villamil | barry@mypearlcity.com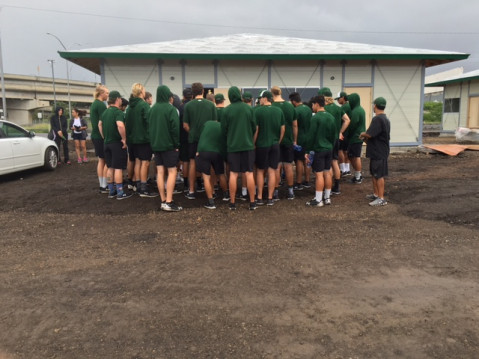 Photo by Barry Villamil | barry@mypearlcity.com