The Pearl City Lady Chargers defeated the Mililani Lady Trojans 3-2 in OIA West soccer last night behind Caylie Uyema's hat trick lat Pearl City High School's Edwin Bino Neves Stadium..
Uyema broke a 2-2 tie with the winning goal at the 47th minute in the second half from 35 yards out.
Uyema gave the Lady Chargers a 2-0 lead on goals at
Jaylen Lum scored the lady Trojans first goal oame at the 36th minute t cut the lady Chargers to 2-1. Ali Fuamatu-Maafala followed a couple minutes later at the 38th minute to tie the score at 2-2 where it stood at the half.
#1 ranked (Scoringlive Top 10 State Polls) Pearl City improved to 3-0 in league play while #3 ranked Mililani dropped to 3-1.
Missing from last night's contest for the Lady Chargers was Sunshine Fontes who is playing with the US National Team and Daelenn Tokunaga who sat out due to a one game suspension.
The lady Chargers return to action at home against Campbell on Monday, December 18. The Junior Varsity kicks off at 5:30pm with the Varsity to follow at 7:00pm.
In the Junior Varsity contest last night, the Lady Chargers defeated the Lady Trojans 3-2.. CONGRATULATIONS!
GO LADY CHARGERS!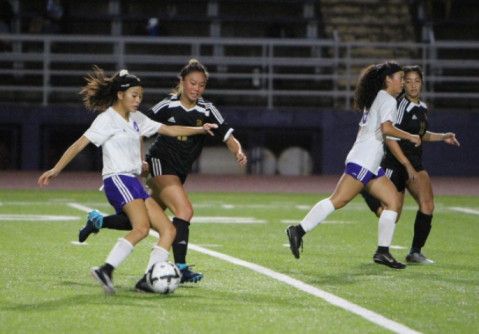 Photo by Barry Villamil | barry@mypearlcity.com
Caylie nails the game winning goal from 35 yards out at the
47th minute. The game winner was Caylie's third goal of the
ball game. Caylie also scored at the 5th and 21st minutes.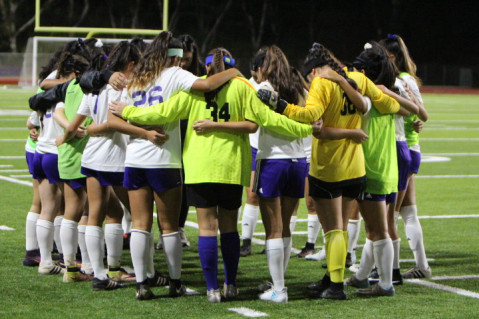 Photo by Barry Villamil | barry@mypearlcity.com
CONGRATULATIONS!



JUNIOR VARSITY
PEARL CITY 3
MILILANI 2
Photo by Barry Villamil | barry@mypearlcity.com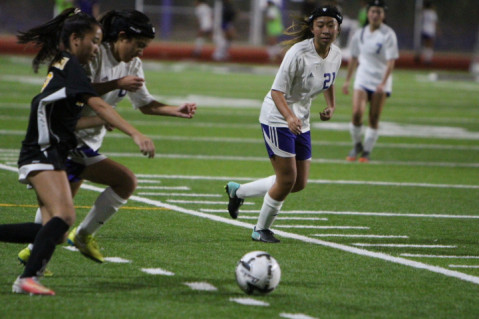 Photo by Barry Villamil | barry@mypearlcity.com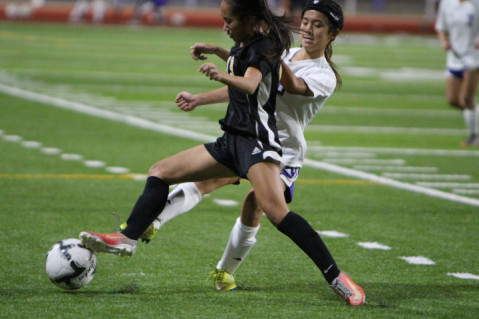 Photo by Barry Villamil | barry@mypearlcity.com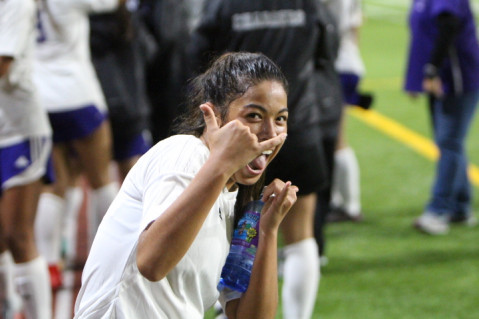 Photo by Barry Villamil | barry@mypearlcity.com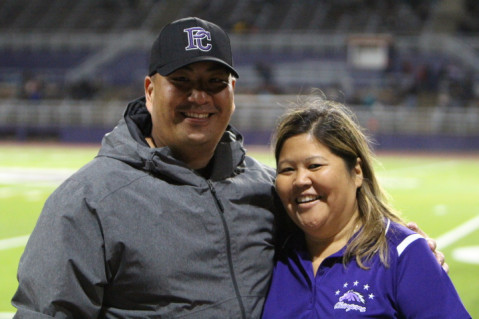 Photo by Barry Villamil | barry@mypearlcity.com