Pearl City shut-out visiting Waipahu last night 7-0 in Oahu Interscholastic Association Western Division I Boys Varsity Soccer played at Pearl City High School's Edwin Bino Neves Stadium.
Pearl City's Devan Yoshimura pulled off a hat trick to lead the Chargers in scoring.
Pearl City improved to 4-1 in league play while Waipahu fell to 2-3.
Goals:
Devan Yoshimura 3, Justice Gomes 2, Kameer Kahn 1, Nikita Richey 1
The Chargers return to league play on Friday, January 5, 2018, 7:00pm, on the road at Waialua,.
GO CHARGERS!
DEVAN YOSHIMURA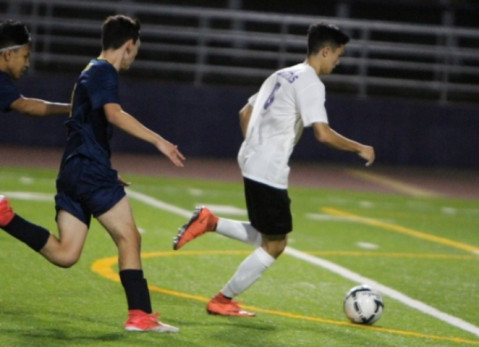 Photo by Barry Villamil | barry@mypearlcity.com
Pearl City's Devan Yoshimura scored his third goal of the ball game
at the 71st minute to complete the hat trick against the Marauders.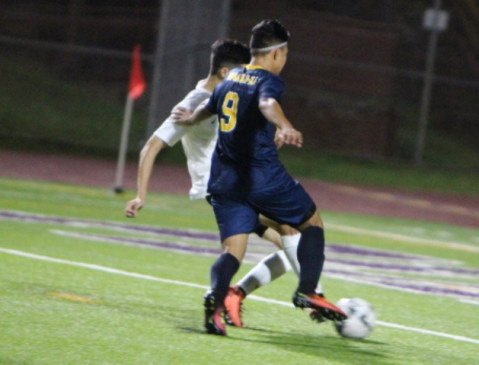 Photo by Barry Villamil | barry@mypearlcity.com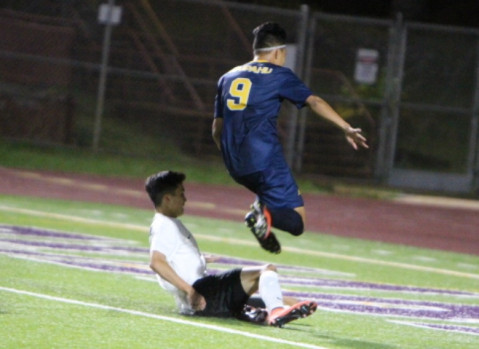 Photo by Barry Villamil | barry@mypearlcity.com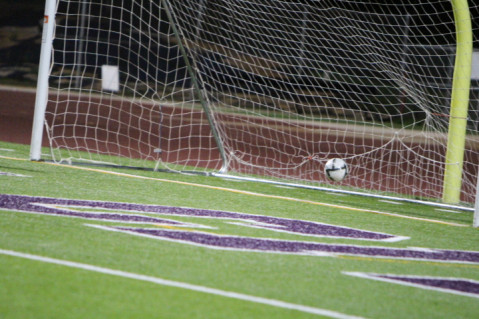 Photo by Barry Villamil | barry@mypearlcity.com