Pearl City picked up their first win of the regular season last night in dramatic fashion behind Patrick Manuel's game winning basket that lifted the Chargers over visiting Waianae 38-37. Manuel scored the winning shot off a rebound with 8 seconds on the clock in the fourth period. It was the first win against seven losses for the Chargers in the OIA Western Division DII Junior Varsity regular season.
Congratulations Chargers!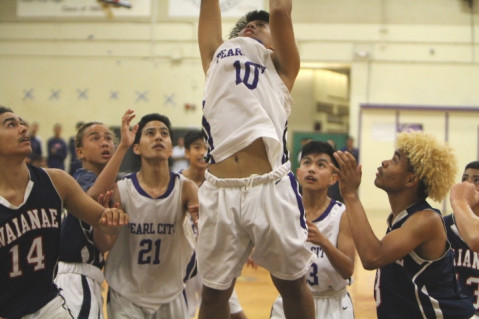 Photo by Barry Villamil | barry@mypearlcity.com
Patrick Manuel puts in the winning shot to lift Pearl City over Waianae 38-37..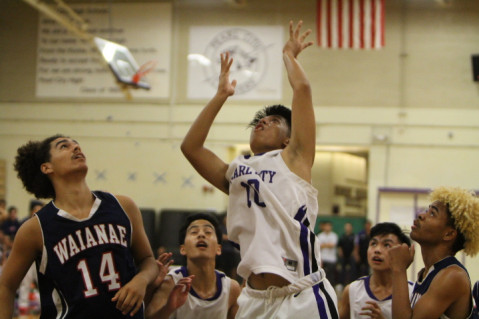 Photo by Barry Villamil | barry@mypearlciuty.com
Game Photos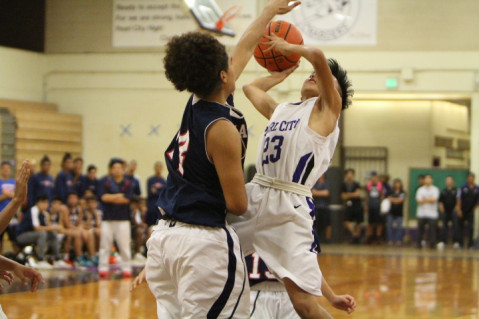 Photo by Barry Villamil | barry@mypearlcity.com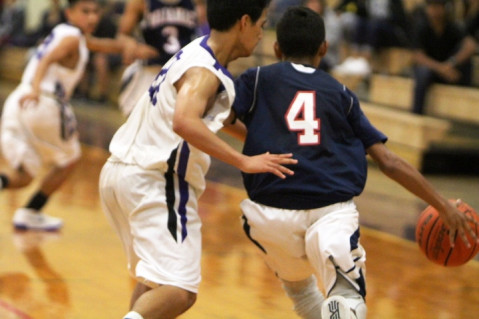 Photo by Barry Villamil | barry@mypearlcity.com
Photo by Barry Villamil | barry@mypearlcity.com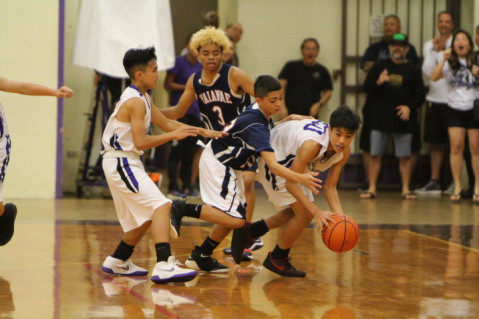 Photo by Barry Villamil | barry@mypearlcity.com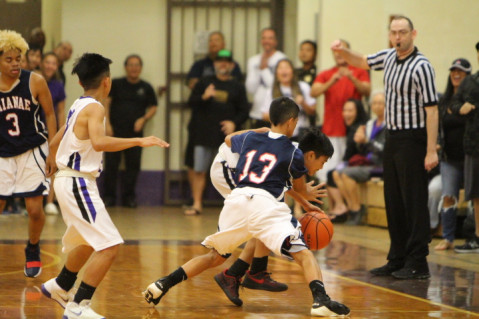 Photo by Barry Villamil | barry@mypearlcity.com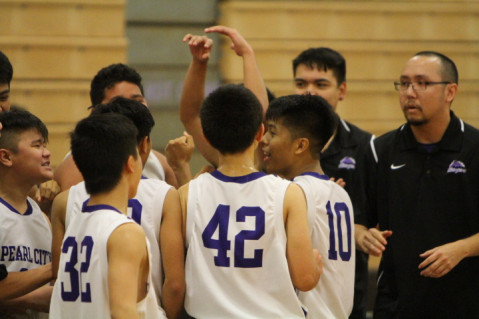 Photo by Barry Villamil | barry@mypearlcity.com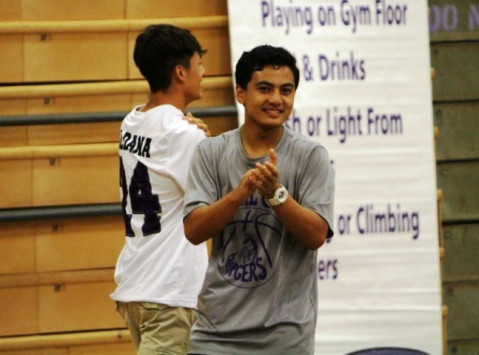 Photo by Barry Villamil | barry@mypearlcity.com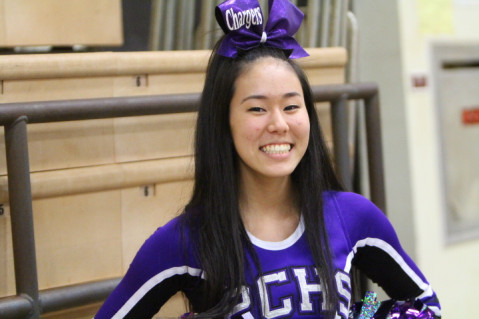 Photo by Barry Villamil | barry@mypearlcity.com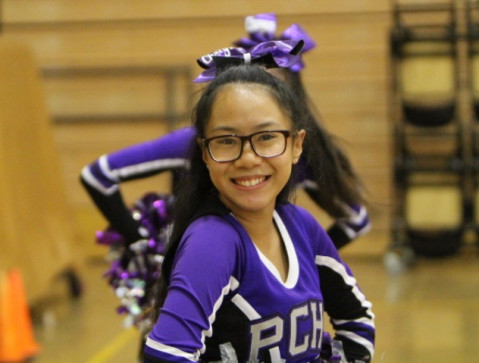 Photo by Barry Villamil | barry@mypearlcity.com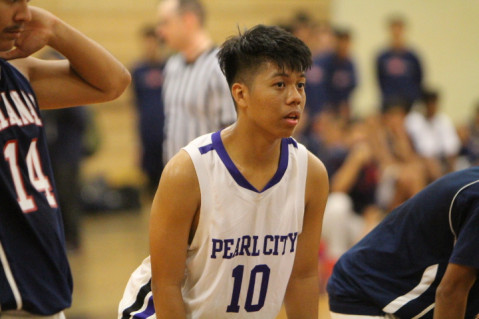 Photo by Barry Villamil | barry@mypearlcity.com