From: Eric White, Student Activities Coordinator / After School Sports Coordinator,
Highlands Intermediate School
Congratulations to the Highlands Intermediate Robotics Team who will now be representing Highlands Intermediate and the State of Hawaii at the VEX World Championship in Louisville, Kentucky April 25-28, 2018!
Team 394A stood out among the other teams & won the Tournament Championship! Team 394B showed great improvement, winning the Excellence Award! Highlands Intermediate Robotics Team members are: Ryden Omine, Mary Guzman, Noah Calbero, Ken Hirohata, Alyssa Nakagawa, Stephanie Antonio, Sean Delara, Cody Nakamura, Camy Chigawa, Arisa Fukushima, Ethan Kishimori, Nathan Mones, Mathew Faleafine, Kaye Tadaki.
Best of luck and represent us well!
For further information regarding the Highlands Intermediate Robotics Team and the upcoming VEX World Championship 2018, please contact Advisor, Mrs. Joan Okai at joan_okai@notes.k12.hi.us
CONGRATULATIONS!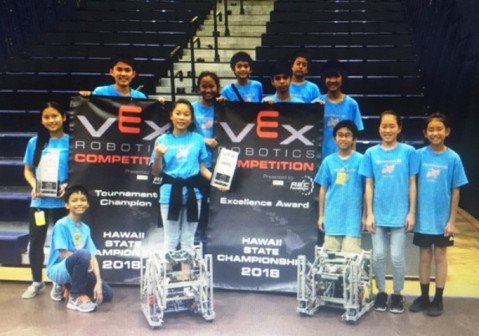 Photo provided by Highlands Intermediate School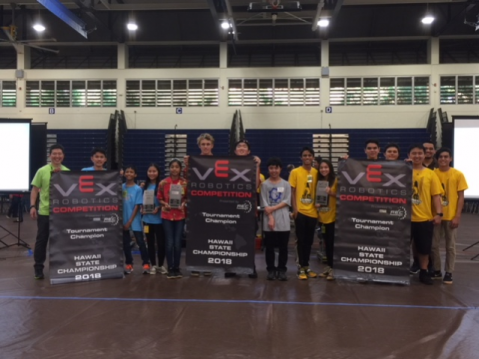 Photo provided by Highlands Intermediate School