OIA GIRLS DIVISION I SOCCER CHAMPIONSHIP QUARTERFINALS
TUESDAY, JANUARY 23
(W1) PEARL CITY VS. (W5) WAIPAHU
@ PCHS
VARSITY – 7:00PM
OIA DIVISION II GIRLS BASKETBALL PLAYOFFS – 3RD PLACE
WEDNESDAY, JANUARY 24
PEARL CITY VS. WAIPAHU @ WAIPAHU HIGH SCHOOL
6:00PM
OIA GIRLS DIVISION I SOCCER CHAMPIONSHIP SEMIFINALS

THURSDAY, JANUARY 25
@ KAPOLEI HIGH SCHOOL
5:30PM
7:00PM
OIA SWIMMING CHAMPIONSHIPS
FRIDAY, JANUARY 26
@ VMAC
3:15 PM
OIA WRESTLING DIVISIONAL CHAMPIONSHIPS
FRIDAY, JANUARY 26
@ PCHS
4:30PM
OIA WRESTLING DIVISIONAL CHAMPIONSHIPS
SATURDAY, JANUARY 27
@ PCHS
10:00AM
OIA SWIMMING CHAMPIONSHIPS
SATURDAY, JANUARY 27
@ VMAC
2:15 PM
OIA WESTERN DIVISION II BOYS BASKETBALL
SATURDAY, JANUARY 27
VS. WAIPAHU @ WAIPAHU HIGH SCHOOL
JV – 5:30PM
VARSITY – 6:30PM
OIA GIRLS DIVISION I SOCCER CHAMPIONSHIP

SATURDAY, JANUARY 27
@ KAPOLEI HIGH SCHOOL
6:30PM
GO CHARGERS!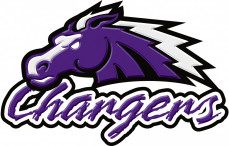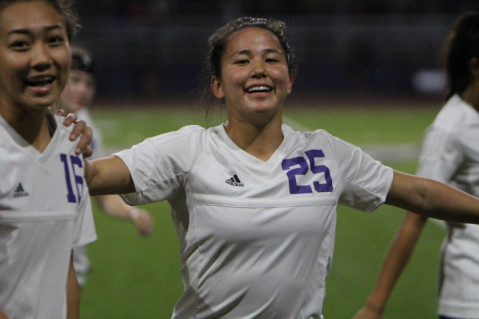 Photo by Barry Villamil | barry@mypearlcity.com
The Lady Chargers welcome home Sunshine Fontes from U.S, National Team competition
as they begin OIA Soccer Championship play in the tournament quarterfinals on Tuesday,
January 23 against W5 Waipahu at Pearl City High School. Kick-off is scheduled for 7:00pm.
GO LADY CHARGERS!