Pearl City lost a heart breaker in the semifinals of the OIA DI Soccer Championships last night at Kapolei High School as Mililani beat the Lady Chargers 1-0 in OT on a header by Lady Trojan Sophomore Callie Mullen in the 87th minute. Mullen scored on a corner kick by Meagan Tamashiro.
The Lady Chargers (11-1) suffered their first loss of the season, while the Lady Trojans improved to 11-2 and a shot at the OIA Championship Crown on Saturday as they will meet Kaiser (11-2) at Kapolei High School at 7:00pm. Kaiser defeated Moanalua 4-1 last night in the night cap of the semifinal doubleheader played at Kapolei High School.
Mililani is the 2X defending OIA DI Girls Soccer Champions and will gunning for a 3-peat against Kaiser on Saturday.
The Lady Chargers will take on Moanalua (10-1-1) tonight for third place at Waipahu High School with kick-off scheduled for 7:00pm.
GO LADY CHARGERS!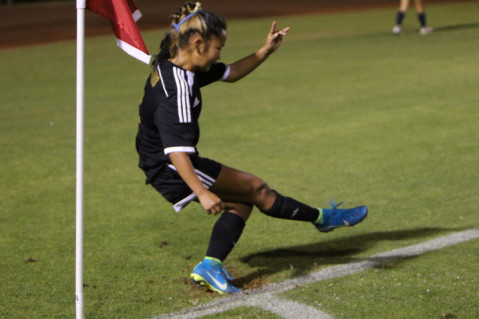 Photo by Barry Villamil | [email protected]
Mililani's Meagan Tamashiro connects on a corner kick that found Callie Mullen
in front of the goal who scored the game winning goal on a header in OT.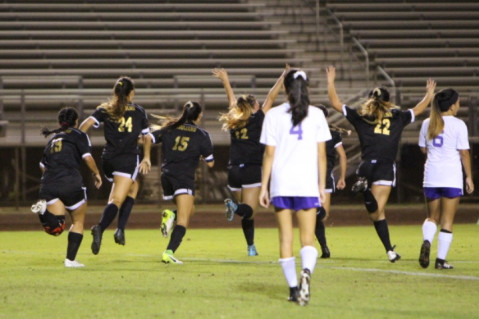 Photo by Barry Villamil | [email protected]