The Pearl City High School Chargers baseball program hosted their first annual Chargers Baseball Classic on Saturday, February 3 at the University of Hawaii's Les Murakami Stadium. The classic was presented and supported by the Pearl City Shopping Center Merchants Association. The classic was a great opportunity to kick-off the 2018 high school varsity baseball preseason. The Interscholastic Association of Honolulu, Oahu Interscholastic Association, and the Big Island Interscholastic Federation were all represented in the Charger Baseball Classic
Participating Schools:
St. Louis, Mid Pacific, Kamehameha-Hawaii, Pearl City
"Everyone had a great time and gained a great opportunity to see their teams in action as we all start the preseason," said Chargers Head Coach Wes Yonamine. "We are grateful to the Pearl City Shopping Center for their support of our classic tournament and the Chargers baseball program. Also, thank you to our A.D. Reid Shigemasa for his leadership and overall support of our coaches and players."
The Chargers played well under Chargers first year head coach Wes Yonamine after posting a 2-0 record with wins over St. Louis 3-1, and Mid Pacific 7-4. Kulia Neal and Cade Halemanu picked up wins for the Chargers.
GO CHARGERS!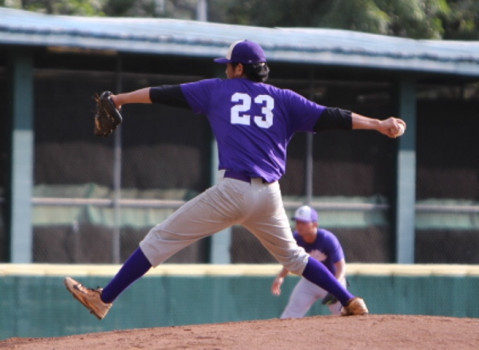 Photo by Barry Villamil | barry@mypearlcity.com
Pearl City starting pitcher Kulia Neal picked up the Chargers 3-1 win against St. Louis
to open the 1st Annual Charger Baseball Classic on Saturday, February 3, 2018
at the University of Hawaii's Les Murakami Stadium