Iolani slipped past Pearl City 5-3 in preseason high school varsity baseball played on Saturday, February 18 at Iolani High School. Iolani turned back a late top of seventh inning Pearl City rally that left the potentially game tieng run on first base to get past the Chargers.
The Chargers return to preseason action tomorrow, Monday, February 19 against Radford at Ala Wai Field. First pitch is scheduled for 4:00pm.
GO CHARGERS!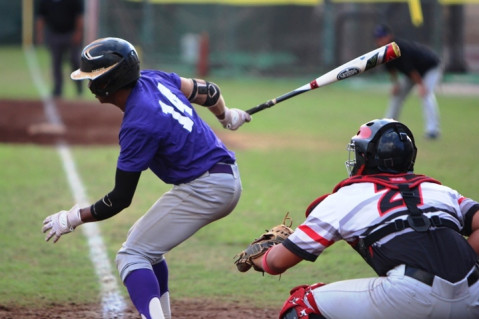 Photo by Barry Villamil | barry@mypearlcity.com
Pearl City's Matt Aribal slammed a 2 RBI double in the top of the seventh
inning to pull the Chargers within two runs of the Iolani lead at 5-3.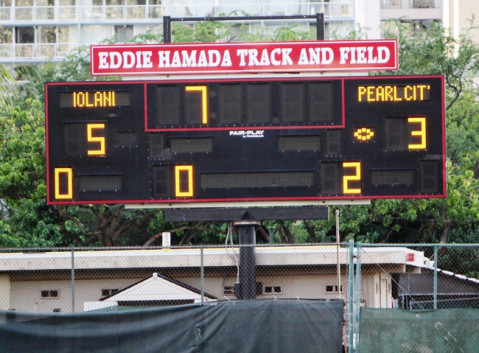 Photo by Barry Villamil | barry@mypearlcity.com