Mahalo to the Future Farmers of America students from Waipahu Intermediate, McKinley High School, and Kalani High School who volunteered their time on Saturday, February 24, 2018 during Future Farmers of America Day of Service at Kahauiki Village in Kalihi.
The students, teachers, and advisors teamed up with state officials and advisors to construct a teaching garden for Kahauiki Village families that included installing a tarp for the meeting area, picnic tables and benches, and garden beds.
The event was funded by the National FFA with every State chapter helping out to provide Kahauiki Village families with seedlings and plants for the teaching garden.
Mahalo to the FFA students and their supporters who helped secure Kahauiki Village families with the opportunity to learn and provide for themselves at the newly constructed teaching garden. The students sweat equity enhanced Kahauiki Village families sustainable futures while advancing their knowledge, skills, and vision for the future as FFA students. The student's hands on, open air, Kahauiki Village classroom truly served the community on Saturday, and will continue to do so well into the future, and hopefully upon generations to come.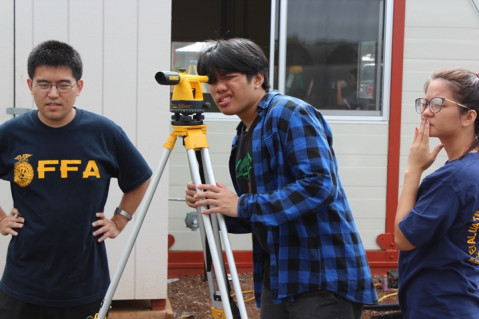 Photo by Barry Villamil | barry@mypearlcity.com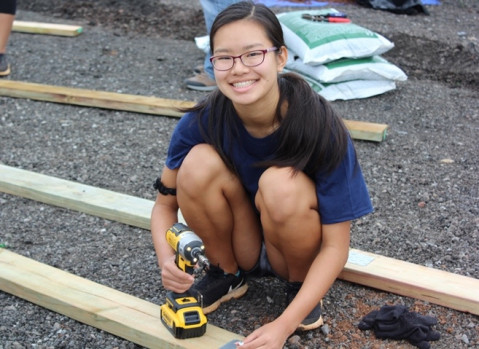 Photo by Barry Villamil | barry@mypearlcity.com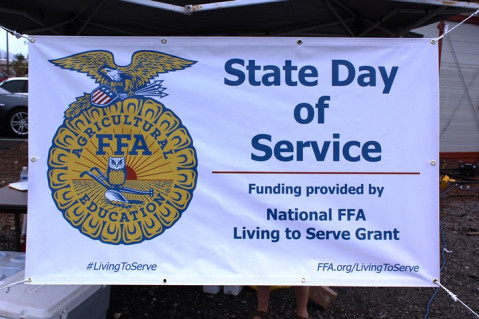 Photo by Barry Villamil | barry@mypearlcity.com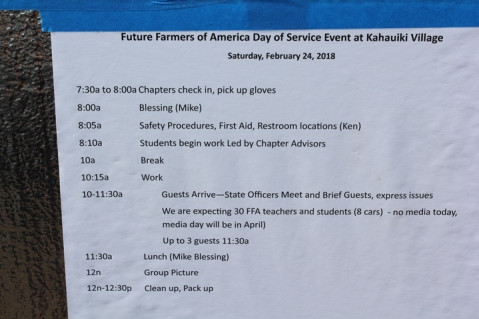 Photo by Barry Villamil | barry@mypearlcity.com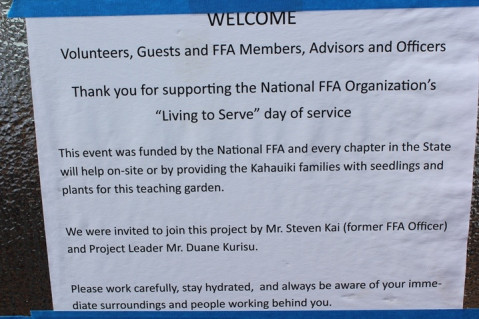 Photo by Barry Villamil | barry@mypearlcity.com
Photo by Barry Villamil | barry@mypearlcity.com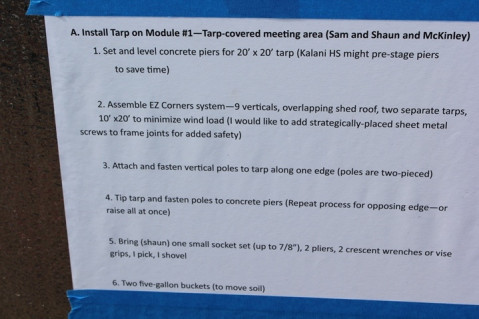 Photo by Barry Villamil | barry@mypearlcity.com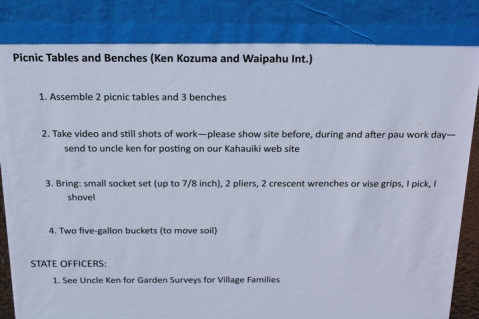 Photo by Barry Villamil | barry@mypearlcity.com