By Makua Leilani
I would like to congratulate a good friend of mine, a former 6th grade Palisades Elementary School teacher and former Pearl City Resident, Jennifer Ono, for being awarded the teacher of the year award at Westchester Elementary School, Kirkwood, Missouri this past February 21, 2018.
Jennifer is a hard working mother of 2 wonderful children, Victoria and Wilson. I have taught her children Hawaiian Studies at Palisades Elementary SChool and they were also students of my after school hula and craft classes. Jennifer is such an amazing teacher. She would go all out for her students by helping in any way that she can. She makes learning fun!!! She also gives back to the community. She has helped my son, Kekoa, by donating recycles for his annual backpack drive for the children of Maililand transitional Shelter before she and her children moved to the Mainland.
About 5 years ago, I was a bit sad to learn that she and her children were going to move to the mainland. To this very day I miss them yet I am so proud of her and her children for bringing their Aloha to the mainland to share. They have started "Aloha Laulima" ("loving hands") "Little Free Pantry" in front of their house with the help of many people who help build it, fill it and make it possible so they can help tackle hunger. "Take what you need, share what you can" is what the "Aloha Laulima" "Little Free Pantry" is all about.
Mahalo Jennifer for all that you and your children do to help those in need.
Take Care,
Makua Leilani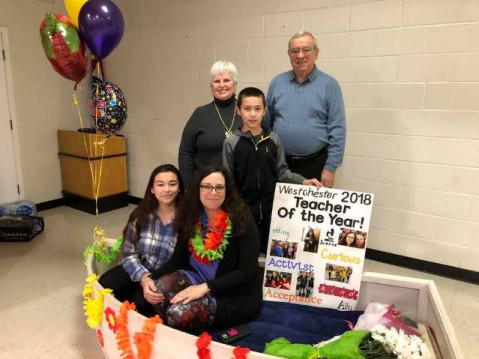 Photo by Jennifer Ono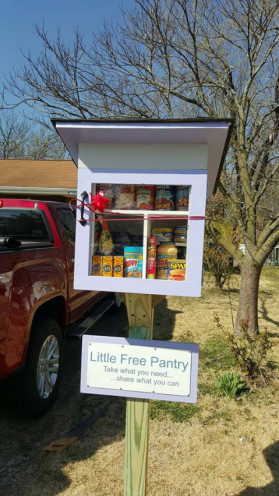 Photo by Jennifer Ono