Hi Guys!
I would like to share the poem below that I wrote in honor of the Heart and Soul of all who live, work, play, and contribute to our wonderful and amazing Pearl City community.
Congratulations to our Pearl City community that was honored and named yesterday as the fourth Happiest City in America! There are so many outstanding people who give from their hearts each day to better the lives of our Pearl City residents and their ohana. Community volunteers, along with the support of local businesses, organizations, and schools, are the backbone of the success of our community.
Live Happy, Be Happy
Live Happy as the Hope of tomorrow comes shining through.
Be Happy and Love life as Life loves you.
Our dreams arrive from hearts within.
It's where I came from, where the future begins.
Guided by love and compassion that heals,
as it touches upon how we feel.
Together we seek a better day.
Live Happy, Be Happy in every way.
Written by Barry Villamil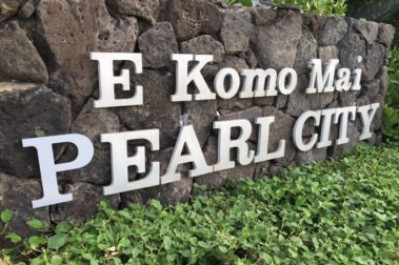 Photo by Barry Villamil | barry@mypearlcity.com