Written by Kekoa Manner
Aloha,
On behalf of our 'ohana, we would like to send a big MAHALO to Kupuna Lee, for inviting Palisades Elementary Aloha Hula 'ohana and friends to be part of today's Prince Kuhio Commemorative Parade in Waikiki. Even though it was cloudy and gray, they proudly marched their way down Kalakaua street starting from Saratoga and ending at Kapiolani Park. The rain did not stop them from doing the parade . .
We would like to thank the following who made it possible for our marchers to look their best for the parade:
Palisades Elementary/Palisades shirts
Joan/Sewing the girls hula skirts
Aiea Copy/Awesome banner
Harriet Lei Stand/Beautiful Orchid Leis
The smiles on the photo collage shows the true meaning of aloha and. . ."1 'ohana"
Mahalo Erika for all the photos
Mahalo to you all,
Kekoa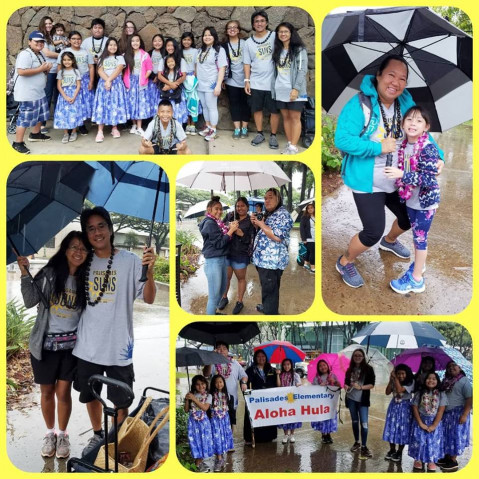 Photo by Erika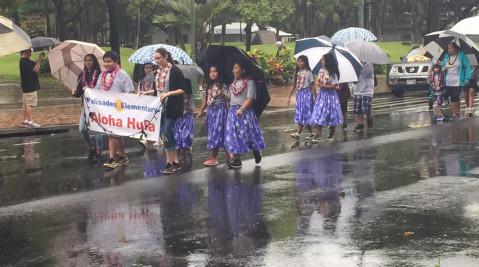 Photo by Erika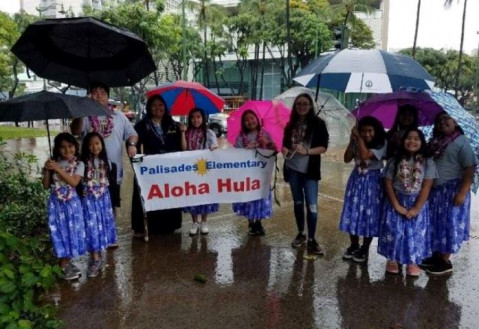 Photo by Erika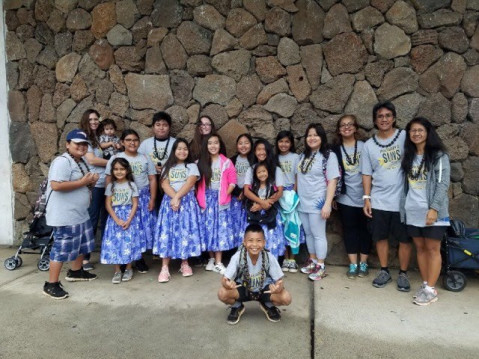 Photo by Erika