The Pearl City Chargers swept HPA 25-23, 25-23, 25-19 Thursday night in the quarterfinals of the 2018 HHSAA State Division 2 Boys Volleyball Championship Tournament played at St. Francis School in Manoa. The Chargers advanced to Friday's championship semifinals to face #1 Kapaa from Kauai who defeated the University Lab Jr. Bows in 5 sets 19-25, 19-25, 25-19, 25-19, 15-9 in the night cap of quarterfinal action played at St. Francis.
Tomorrow's doubleheader semifinals scheduled for St. Francis will feature Pearl City vs. Kapaa at 5:00pm and St. Francis vs. Molokai at 7:00pm. St. Francis defeated Konawaena in a sweep 25-17, 25-17, 25-21 while Molokai battled Kalani in a 5 set thriller 25-23, 17-25, 25-19, 27-29, 15-10 to move on to Friday's semifinals.
In Pearl City's three set victory over HPA, the Chargers put together a hard fought team effort with Jeremiah Perifanos-Taamu (12 kills, 4 aces, 7 digs) and Zion Tupuola-Fetui (11 kills, 1 ace and 1 dig) coming through once again to lead in the scoring column. Cameron Reimer proved why he's an all-star scoring 2 kills, with 1 ace, 26 assists and 4 digs. Eric Schlitkuz contributed to the win with 4 assists and 16 digs. Kala Thurston led HPA with 7 kills and 7 digs.
GO CHARGERS!
Photo by Barry Villamil | barry@mypearlcity.com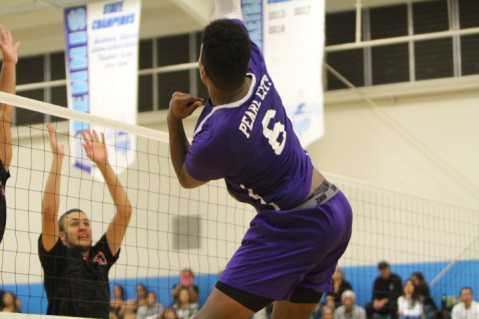 Photo by Barry Villamil | barry@mypearlcity.com
Zion Tupuola-Fetui pounded down 11 kills with 1 ace and 1 dig. Zion
is pictured here scoring a kill in game 2 won by the Chargers 25-23.
MAHALO!
to all the ball Boys and Girls and their Ohana who helped out during
Thursday's quarterfinal match between Pearl City vs. HPA. Mahalo to those
amazing kids who also helped out, but are not represented in the photo.

GREAT JOB!
Photo by Barry Villamil | barry@mypearlcity.com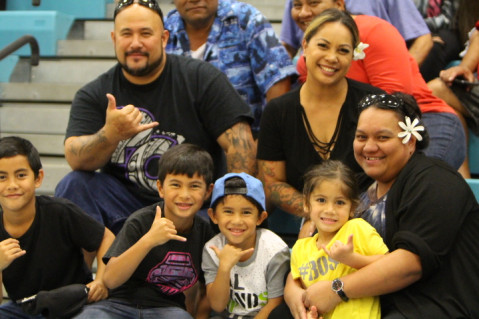 Photo by Barry Villamil | barry@mypearlcity.com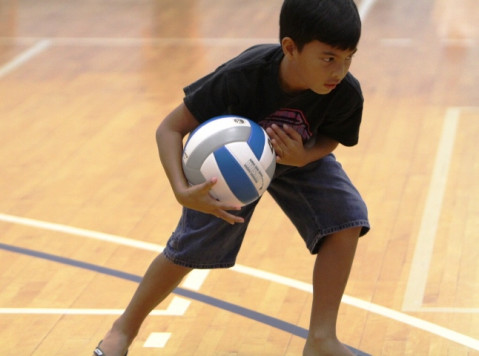 Photo by Barry Villamil | barry@mypearlcity.com