Congratulations to 11 Pearl City High School seniors from the PCHS Class of 2018 who received $500.00 scholarships from the Pearl City Community Association on Thursday, May 10 during Ohana Night held at the Pearl City Cultural Center.
PCCA Board Members, Wendy Ledesma, Jits Fujimura, Aaron Tominaga, Kyle Miyashiro, and myself Barry Villamil, presented the PCCA scholarship recipients with $500.00 checks and recognition certificates.
The Pearl City Community Association annually awards 11 deserving seniors with $500.00 scholarships that are made available through annual PCCA membership renewal dues, membership drives, membership donations, corporate donations, and PCCA community fundraising events.
2018 PCCA Scholarship Recipients:
Felicity Boys, Syndi Inafuku, Alyssa An, Kamalani Nagahama,
Mahina Bachiller, Shelby Carpenter, Miki Miusgrove, Kyra Ogawa,
Cameron Ohira, Kayla Odo, Ethan Kwon
CONGRATULATIONS!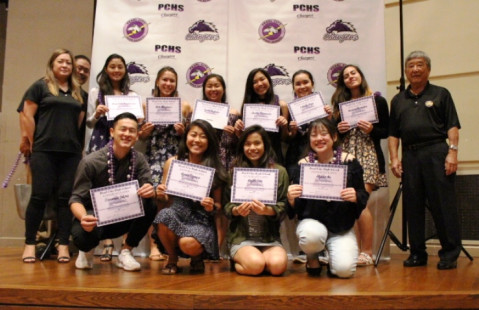 Photo by Barry Villamil | barry@mypearlcity.com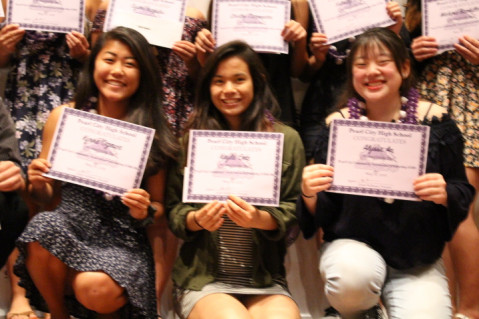 Photo by Barry Villamil | barry@mypearlcity.com