By Manana Elementary School
The Science Olympiad Team is very, very proud to share that we captured the Elementary State Science Olympiad first place trophy again this past Saturday at Mililani High School! Our hardworking, tenacious, smart, fun students competed fiercely and respectfully against eleven other schools in fifteen different events. We placed first in SIX events, second in THREE events, third in one event, and fourth in one event!! Here is our proud and grateful team with our trophy: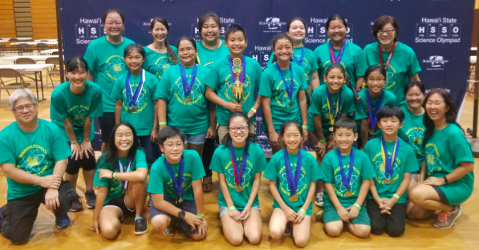 Photo provided by Manana Elementary School
Please congratulate the students when you see them!
Sixth grade: Jake Duldulao, Jeazelle Garlitos, Christian Macanas, Lily Mounthongdy, and Britni Nakagawa
Fifth grade: Shayna Ann Argast, Kelli Ann Cabanada, Maylie Chigawa, Jaycie Lum, Kyson Nishitomi, Maiah Oba, Hailey Tom-Tavares, TJ Yoneyama, and Isabella Zeller
Our dedicated volunteer coaches of the fifteen events did a fantastic job nurturing and training our students: Michelle Kim, Colin and Mika Chigawa, Debbie Nakagawa, Carey Chinen, and Kristin Tokunaga. Hats off to them!
Manana's students are sooo special. We are a small school, yet our ordinary students achieve extraordinary, amazing accomplishments because of sheer hard work and determination.
Maika'i, Manana. Maika'i!
MANANA ELEMENTARY
5TH & 6TH GRADE
FOUR-PEAT Pearl City Complex Elementary Schools Track Meet Champions!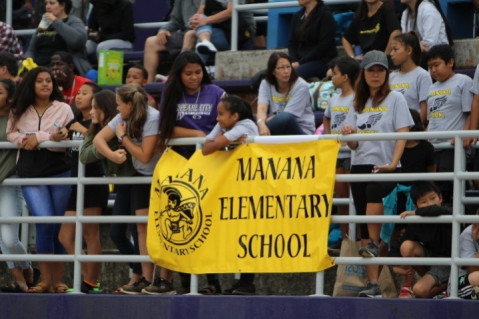 Photo by Barry Villamil | barry@mypearlcity.com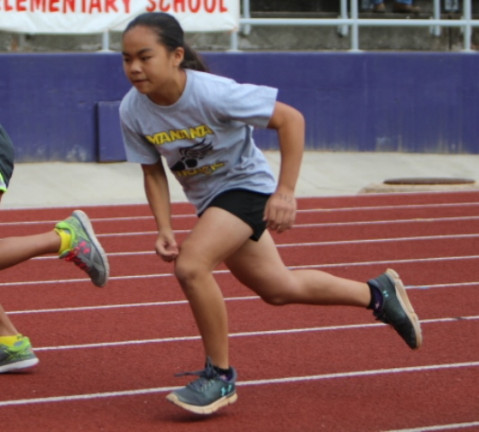 Photo by Barry Villamil | barry@mypearlcity.com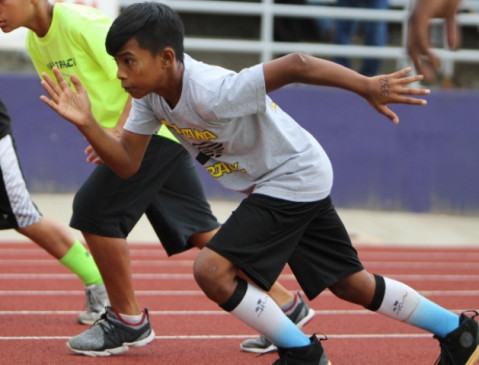 Photo by Barry Villamil | barry@mypearlcity.com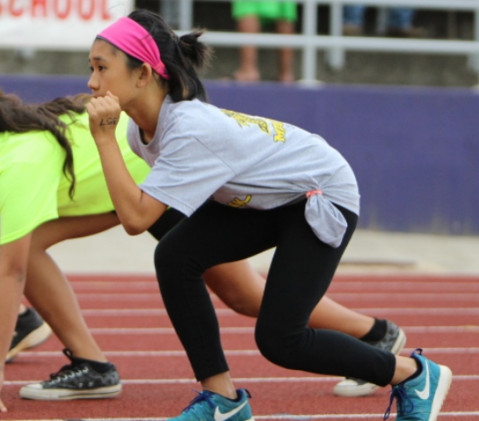 Photo by Barry Villamil | barry@mypearlcity.com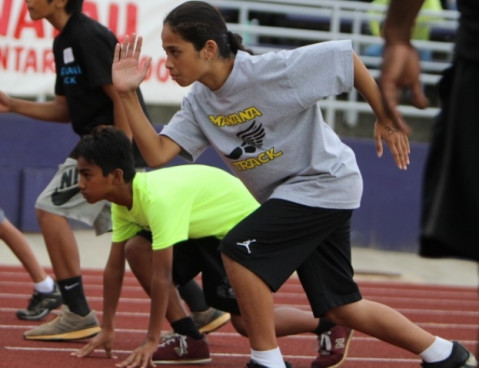 Photo by Barry Villamil | barry@mypearlcity.com