My 'ohana and I would like to congratulate our beloved Kumu Hula, Minerva Pang as she celebrated her 60th anniversary of teaching hula yesterday at Pearl Country Club. She has taught our 'ohana hula for many years. Only 2 of my daughters still dance with her today.
Many years ago, Kupuna Pang has taught my children Hawaiian Studies at Momilani Elementary. She was the leader of the 8 schools in the Pearl City District. Just last year she has retired from the Hawaiian Studies Program after being in it for 30 plus years. I am forever grateful and thankful with all that she has taught, helped, and shared with me to become a better Hawaiian Studies teacher at Palisades Elementary for 21 years.
Kupuna Pang is all about ALOHA. To me she is Ms. Aloha. She is very humble, generous, and kind. She is always smiling. She gives from the heart and has never expect anything in return. She is always just a phone call away-ready to help when we are in need . she is my inspiration. . and that is why we created Aloha Hula . . ..
Mahalo nui loa e Kupuna Pang for all you have done and continue to do for my 'ohana and our community.
We LOVE you with all of our hearts,
Makua Leilani and 'ohana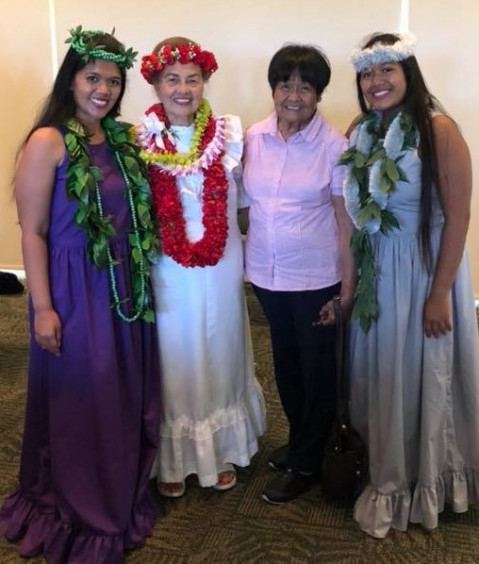 Photo provided by Makua Leilani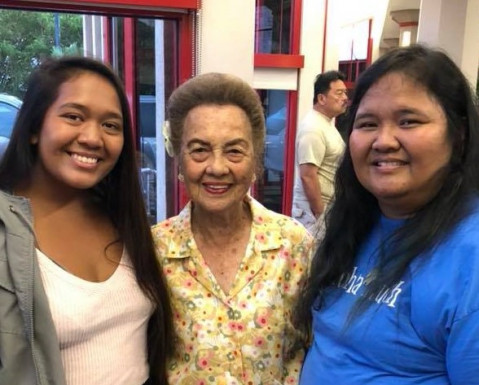 Photo provided by Makua Leilani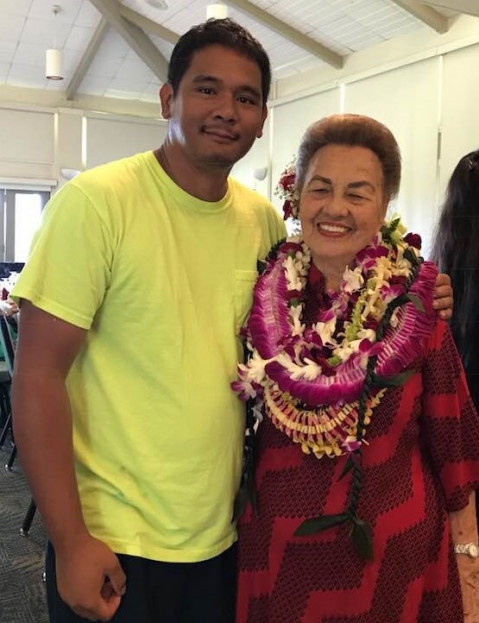 Photo provided by Makua Leilani