Hi Guys!
I want to thank my fellow Rotary Club of Pearlridge buddies (Ralph Portmore, Karla and Wilhem Cordes) who volunteered their time on Father's Day to help serve dinner at the IHS Women & Children's Shelter in Iwilei. It was another humbling experience at the shelter for all of us as we served hot meals and refreshments to a very grateful and appreciative group of souls who are need of a helping hand while being provided nourishment and a friendly smile.
Mahalo to the staff of the IHS Women & Children's Shelter who always make our Rotarian volunteers and supporters feel so welcomed and appreciated. They are the Heart and Soul of Oahu's women and children in need.
Mahalo to Mary Villamil for being their, once again, in support of the Rotary Club of Pearlridge's dedication to "Service Above Self".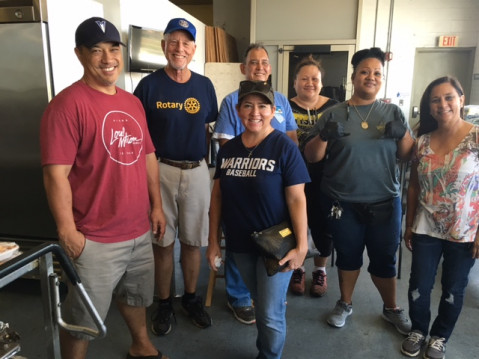 Photo by Barry Villamil | barry@mypearlcity.com
Pictured (Front row, L-R): Wilhem Cordes, Karla Cordes
Back row (L-R): Ralph Portmore, IHS staff, Mary Villamil (far right)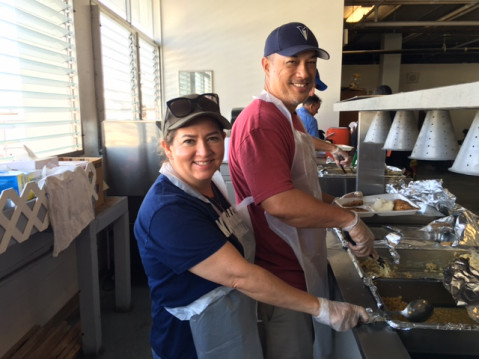 Photo by Barry Villamil | barry@mypearlcity.com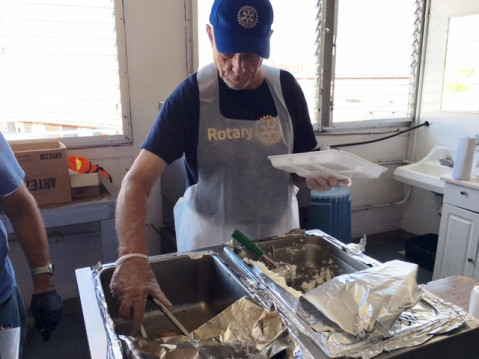 Photo by Barry Villamil | barry@mypearlcity.com
Photo by Barry Villamil | barry@mypearlcity.com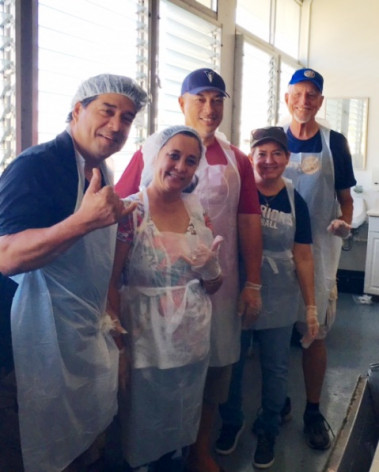 Photo by Barry Villamil | barry@mypearlcity.com