Hi Guys!
Here's a statement from Hawaiian Electric after completing upgrades in Palisades today:
By Hawaiian Electric:
"Hawaiian Electric Company thanks the Pacific Palisades community for their patience while our crews worked to upgrade power distribution equipment in the area on Wednesday. Crews completed their work ahead of schedule and power was restored to all customers about 1:30 p.m."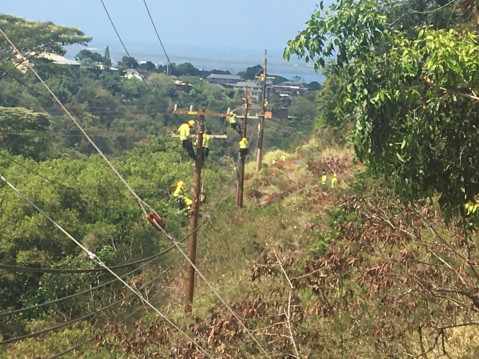 Photo by Hawaiian Electric
HECO crews pictured working on equipment upgrades in Palisades on Wednesday.