By Kekoa Manner
Photo provided by Kekoa Manner
Mahalo fpr aupporting Arahmae (L) and Kamalani (R) in New York.
We would like to do a thank you shot out to the people who helped fundraise, donate, and sponsor Aloha Hula, Kamalani and Arahmae to be the first Hawaii Representatives to experience the Dance Dreams Broadway Tour in New York.
When Aloha Hula entered Spotlight this year. . they were just going to showcase what they learn and have fun.. they knew that Hula would be hard to compete against Hip Hop , Jazz, and Ballet. Over the years the dancers and their families have become closer than ever. Everyone's hard work and dedication to Aloha Hula did wonders this year. The hardest part was getting these girls to practice because most of them have extra-curricular activities in school. . the girls made it happen. . .their prize from Spotlight Dance Cup, a partial scholarship to attend Dance Dreams Broadway Tour in New York.
Ms. Debbie, in charge of Dance Dreams, helped Aloha Hula as much as she could to get them up there. She said it was going to be special if anyone from Aloha Hula attends because they would become the first Hawaii representatives.. .and the first hula dancers. . .With only two month to raise money, it was hard.
Aloha Hula was invited by Rylee Brooke of KHON, to do a segment with her and Trini about the Broadway Tour in hopes to get more help and send the girls to New York.. .it was hard and in the end only Kamalani and Arahmae went.. .
The trip and experience was worth all the hard work in raising money to get there. They stayed in an awesome hotel, they got to work with Broadway stars and attend their Broadway shows, they ate at fancy places, and both girls danced in a Flash Mob in broad day light at a park. It was awesome that Hawaii took part of this special tour. . . .
On behalf of Aloha Hula we would like to send a big MAHALO to the following people who made this trip possible. . .
Spotligtht Dance Cup
Uncle Tommy
Grandma J
Aloha Hula 'ohana
Arahmae's 'ohana
Per Inc
LYZ Inc
People's Cafe for allowing us to vend hand made crafts in front of their restaurant
Momilani Farmer's Market
Aloha Stadium Flea Market
Aloha Edibles
D J Jerky's
Aunty Leilani's Cookies
World's Finest Chocolate Honolulu
Kupuna Lei and friends
Makua Chris
Makua Janet and friends
Ms. Debbie
Dance Dreams
Thank you all for supporting and believing in Aloha Hula.
Have a great day,
Kekoa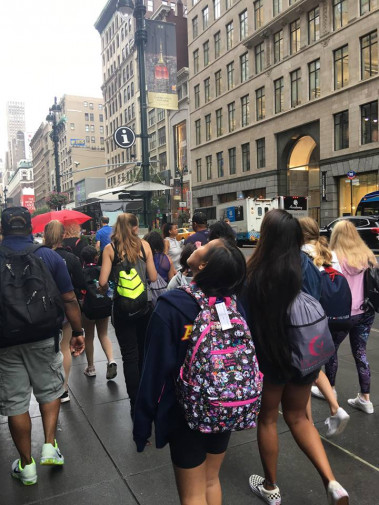 Photo provided by Kekoa Manner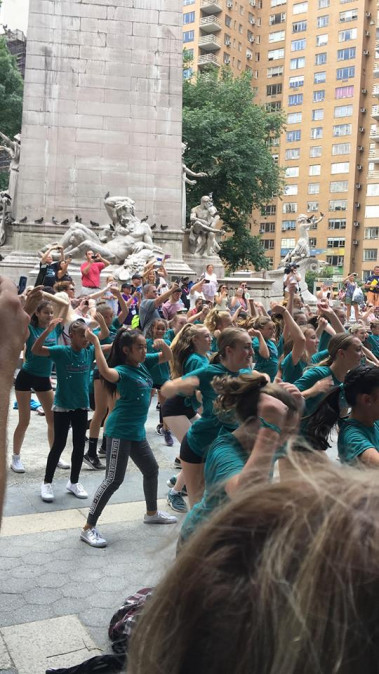 Photo provided by Kekoa Manner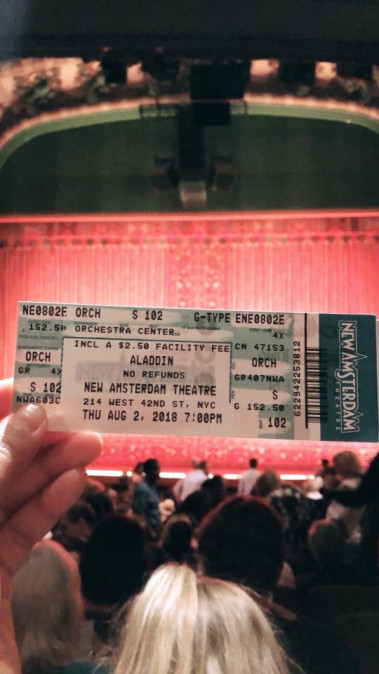 Photo provided by Kekoa Manner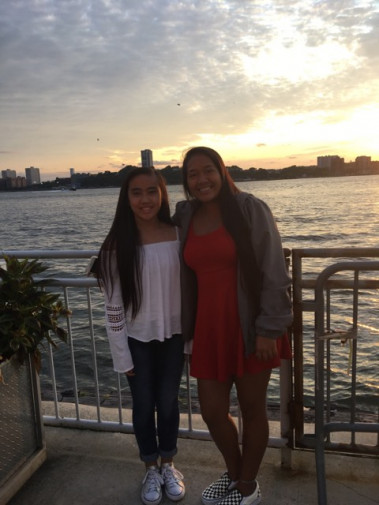 Photo provided by Kekoa Manner