From Kekoa Manner:
Just wanted to share. . .
My mom surprised my brother and I today at the Children's Youth Day at the State Capitol. She had Aloha Hula perform with two new children. What was special about it. . these two are brothers, Slayter and Stryker. They added a special touch to the performance. They both had their moments playing ukulele and singing. Slayter (the younger brother) wowed the crowd with his solo ukulele and vocal and performed and oldie but goodie, Fly Me To The Moon. Then he sang a Hawaiian Studies song my mom taught him when he was younger while Caitlyn did the hula for the song Baby's Lu'au. And he played the Finale song, Count On Me and sang with the entire group. Stryker played Hawaii's own, Israel Kamakawiwa'ole's popular song, Somewhere Over The Rainbow while the Senior Hula Girls sang and he played Heart Strings while Arahmae sang.
Their performance today was very awesome. I don't know how they did it with so little practice since my mom was limited to do things since her surgery. You can see that they all love to perform. The smiles on their faces are priceless. The ALOHA they have on stage for each other is one-of-a-kind.
Thank you Aloha Hula 'Ohana and Shannon for allowing your 2 sons, Slayter and Stryker to perform today. You have made our mom so happy and we are proud of you all.
Good job Aloha Hula Kanikapila 'Ohana!
Mahalo,
Kekoa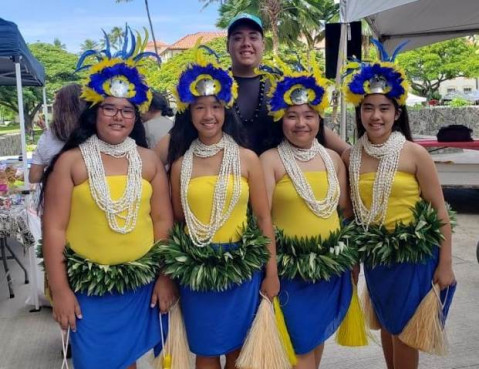 Photo credits: Kawika, Shannon, and Erika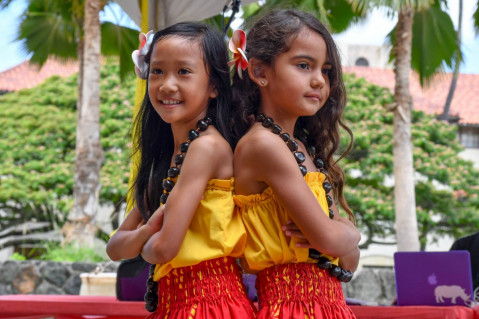 Photo credits: Kawika, Shannon, and Erika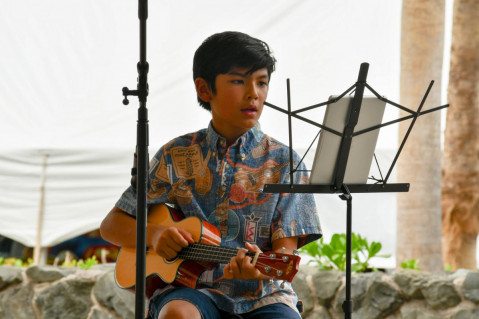 Photo credits: Kawika, Shannon, and Erika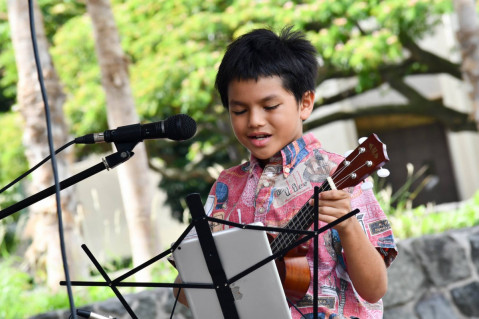 Photo credits: Kawika, Shannon, and Erika

Photo credits: Kawika, Shannon, and Erika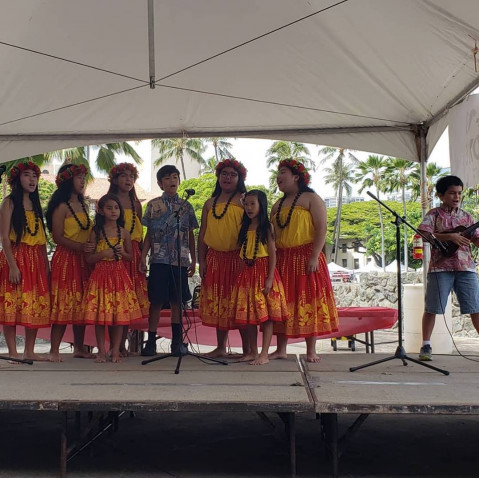 Photo credits: Kawika, Shannon, and Erika