From Coach Cedric Yogi
We recently took some kids to the Reno Worlds Wrestling Tournament. I believe it is the largest youth Folkstyle tournament in the nation that attracts some of the top wrestlers from across the nation. We have kids from Hawaii who participate every year, but this year was a little special. Our 9 and under girls made some history by winning Hawaii's first wrestling team title at a National tournament. Two of the girls will likely be future Chargers (my daughter Serah Yogi and Taydem Uyehara).
160 pound division – Leila Esera (2nd place)
85 pound division – Taydem Uyemura (2nd place)
65 pound division – Chloe Obuhanych (4th place)
57 pound division – Serah Yogi
Congratulations!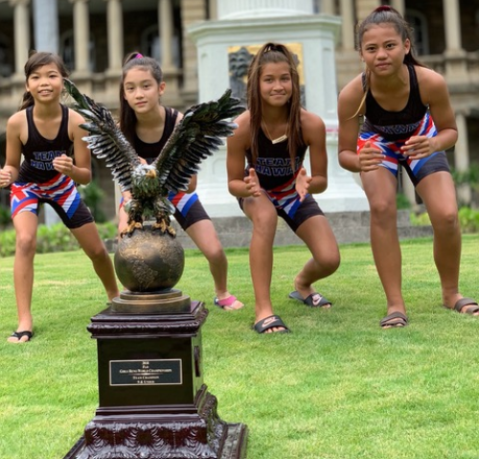 Photo by Coach Cedric Yogi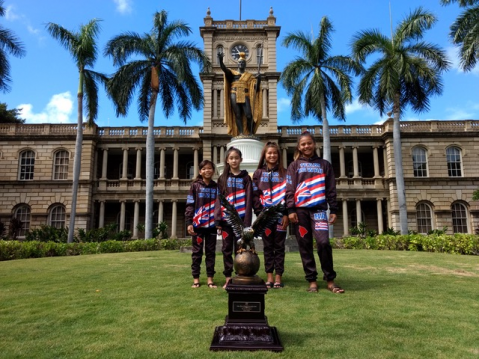 Photo by Coach Cedric Yogi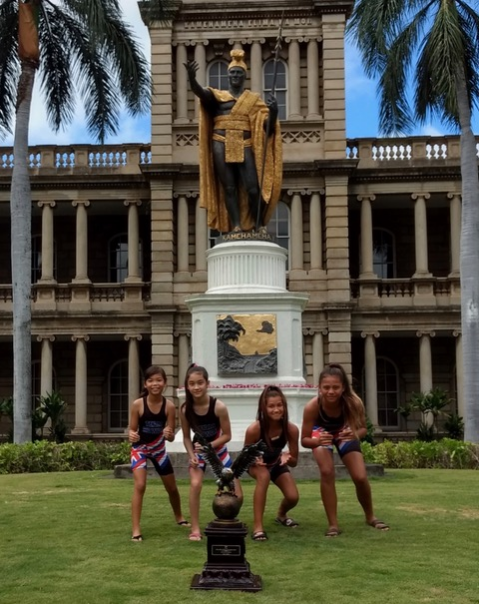 Photo by Coach Cedric Yogi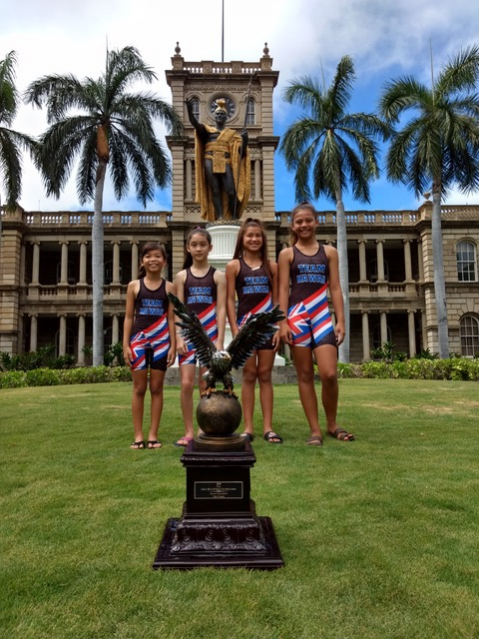 Photo by Coach Cedric Yogi