Mahalo to Melissa and Quinn Bojorquez for representing the Pearl City Community Associatioj and Pearl City High School this morning on KHON2 Wake Up 2day to help promote this weekend's Pearl City Carnival at Pearl City High School.
Check out the link below to the featured segment interview with Wake Up 2day host Kristine Uyeno.
https://www.khon2.com/news/local-news/wake-up-2day/pearl-city-carnival-to-feature-rides-food-this-weekend/1597246550
Hope to see you and your ohana this weekend at the Pearl City Carnival presented by the Pearl City Community Association and hosted by Pearl City High School.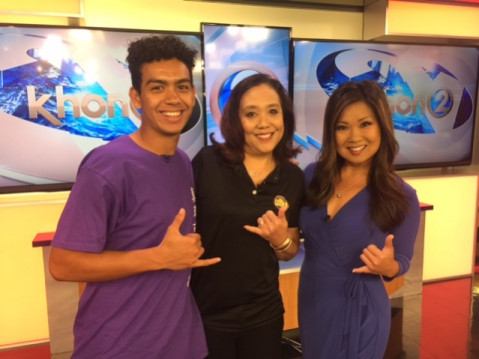 Pictured L-R: Quinn Bojorquez, Pearl City High School Class of 2019;
Melissa Bojorquez, Pearl City Community Association Board Member
and PCHS Alumni; Kristine Uyeno, KHON2 Wake Up 2day co-host.