The Pearl City Chargers Boys Soccer program hosted their annual AYSO Soccer Clinic on Saturday at Pearl City High School's Edwin Bino Neves Stadium. Pearl City Chargers Head Soccer Coach Derek Kawano, his coaching staff, and players from both the varsity and junior varsity teams led a group of very talented and inspired boys and girls youth soccer players through specific drills to help improve their skills.
The annual clinic is part of the PCHS Chargers soccer program's commitment to giving back to our youth, AYSO, and Pearl City community.
"We all as coaches went to Pearl City High School and we feel it's something to give back to Pearl City as a community service program," said Coach Kawano. "We just want to say thank you. I think that AYSO soccer is one of the best youth programs out there for anybody."
Each year, Coach Kawano and his staff, instill in their players the importance of helping out the community and being an integral part of the community while learning to become responsible men.
"For the boys, as coaches we look at it as this is a time for them to understand kind of what we go through as coaches and how we help out the community," Coach Kawano said. "We always preach that in our program we're going to become better men, and part of that is understanding you're part of the community. I think public school soccer; OIA soccer in general, is definitely special in that sense because it's all about community. It's really more about playing for the community and your school not just playing for yourself."
It was really nice to see, and to be around the youth soccer players participating in Saturday's AYSO clinic while they enjoyed every second of the experience that ran from 10:00am to 11:30am.
"For the kids here today, it's about being in the facility and being around the high school players," commented Coach Kawano with a smile. "It's something totally different. They look up to the boys. They see that this is the same field the high school players play on, a nice turf field. They don't get that type of field to play on in the community. "
MAHALO CHARGERS!
VARSITY CHARGERS
RECORD: OIA WEST 5-1
NEXT GAME: 12/28/18
KAPOLEI @ PCHS
7:00PM

Photo by Barry Villamil | barry@mypearlcity.com
JUNIOR VARSITY CHARGERS
RECORD: OIA WEST 3-1
NEXT GAME: 12/28/18
KAPOLEI @ PCHS
5:30PM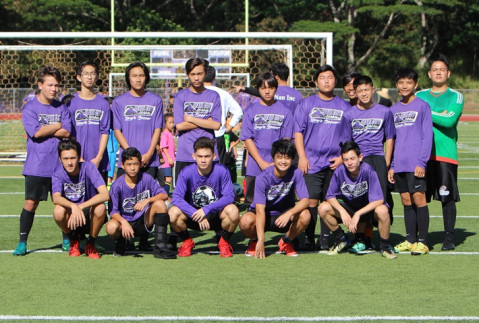 Photo by Barry Villamil | barry@mypearlcity.com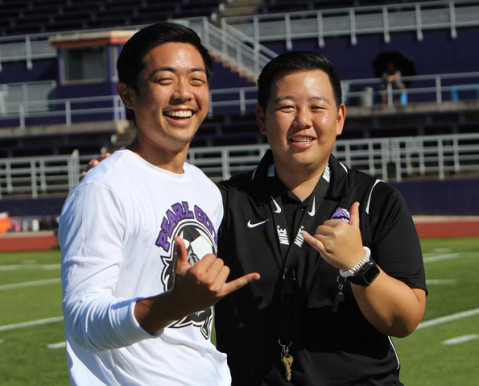 Photo by Barry Villamil | barry@mypearlcity.com
Mahalo Coach Sean Chang and Coach Derek Kawano!