Mahalo Kekoa & Ohana! Merry Christmas!
Aloha Barry,
As the year comes to an end and with all the hustle and bustle going on, my mom and I wanted to take this moment to wish you and our Pearl City community a Merry Blessed Christmas. And I would like to send a big MAHALO to a very special person, Makua Janet, for being very supportive of my mom's Ka Pilina o ka Hula me ka Ho'okanikapila hula group and being there at some of their performances and walking with them during the Aloha Festivals parade. This lady is so amazing. She helped my mom fund-raise for the new hula dancers too so they would be able to perform with the rest of the hula girls for their last performance of the year at Neal Blaisdell (be for I forget. .thank you Kumu Hula, Breanne and her Waipahu Hula dancers for joining my mom's hula group for that performance and thank you Charis and Lauren for the invite). . I am thankful that Makua Janet keeps tabs on my mom daily via text. My mom has been going through so much with her health issues this year, but Makua Janet keeps her focus with her kind texts of encouragement and ALOHA!!!
We were trying to find a way to give back to Makua Janet as our way of saying thank you . .my mom mention that Makua Janet's mom, Adelina's. .church were seeking toy donations as Christmas gifts for the children of St. George Church in Waimanalo. so we decided to do our last Community Service project of the year for them.
On our way to Waimanalo. . .it was so beautiful and breathtaking. We were so touched to see Adelina walking and making her way to us to meet with us at the church. She greeted us with amazing hugs of ALOHA and a beautiful smile. She helped us carry the toys in. she truly is an "ACTIVE" member of her church. She has so much energy. Just being at the church reminded us the true meaning of CHRISTMAS and ALOHA.
Thank you Eat At The Market Vendors at the Momilani Community Center for a wonderful year.
Barry. . we are truly grateful and.truly thankful for all that you do and continue to do for our Pearl City Community. We feel very honored and blessed to have you in our lives. Wishing you and your 'ohana the Merriest of Christmas and Cheers to a healthy and prosperous New Year!
Kekoa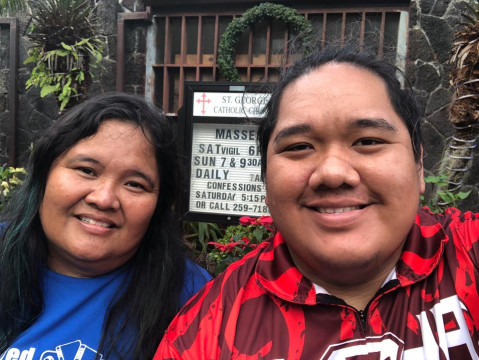 Photo provided by Kekoa Manner
Makua Leilani and Kekoa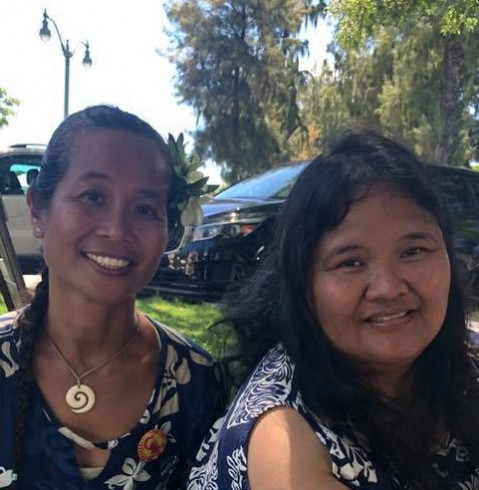 Photo provided by Kekoa Manner
Makua Janet and Makua Leilani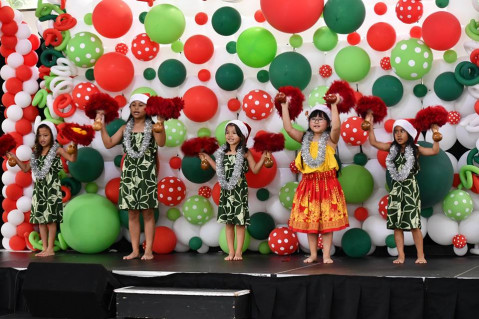 Photo provided by Kekoa Manner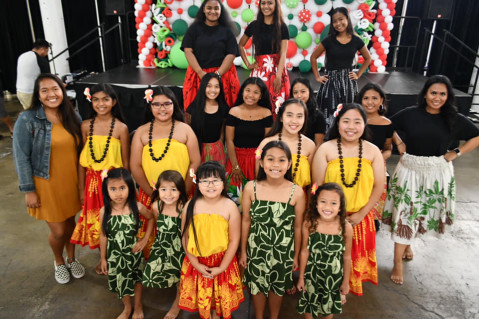 Photo provided by Kekoa Manner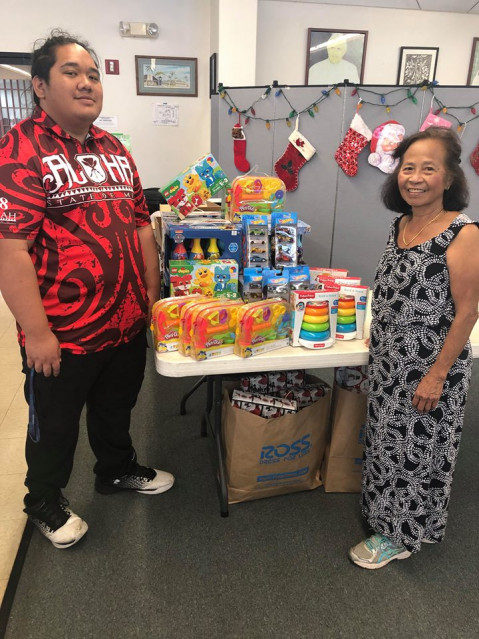 Photo provided by Kekoa Manner